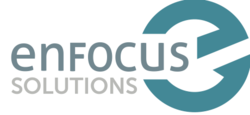 These four new webinars will uplift your business analysis.
San Antonio, TX (PRWEB) May 06, 2013
Enfocus Solutions Inc., architects of the leading business analysis solution Enfocus Requirements Suite™, is debuting four new webinars throughout May. Each one-hour, free webinar is designed to help businesses improve processes and performance and boost their business analysis.
Webinar presenters include the business analysis experts at Enfocus Solutions, along with Byron Van Arsdale, author of No More Lame Conference Calls – 6 Principles You Need to Lead Great Meetings.
The first webinar kicks off Wednesday, May 8, and registration information is available here.
Business Analysis Fundamentals for Project Managers
5/8/2013 1:O0 PM EST
Participants will learn how effective business analysis can help reduce project risks and deliver projects on time, on budget, and on scope. The speaker will also address how business analysis improves business outcomes and is essential for helping businesses control costs and deliver more value on IT projects.
Lowering Requirements Risk on a Strategic Project
5/14/2013 2:O0 PM EST
Keith Ellis, CEO of Enfocus Solutions, outlines how to reduce requirements risk with strategies including knowledge management, standardization, and collaboration. Participants will learn how to develop and manage requirements so that risk is mitigated and the focus stays on value. Participants will earn one PDU for PMI certification.
Business Analysis Standardization: A Strategic Mandate
5/21/2013 12:O0 PM EST
Even with Centers of Excellence or Communities of Practice, many organizations still struggle in terms of real standardization of practices across business silos. In this webinar, participants will learn the financial and nonfinancial rewards that can be achieved through standardizing business analysis practices.
No More Lame Conference Calls!
5/30/2013 12:O0 PM EST
Conference calls are the primary way professionals build trust, credibility, and collaborate with the professionals necessary to get the job done. In this fast-paced webinar participants will learn how to make conference calls a personal platform to practice and develop collaborative leadership skills. This webinar is helpful for both face-to-face and web meetings, as well.
Registration information for all these webinars, plus recordings of additional webinars from Enfocus Solutions' educational series is available here.
Enfocus Requirement Suite™ is a business analysis tool that provides requirements and knowledge management, along with business analysis moxie, guidance, and support.
The Suite combines four essential components for performing business analysis that have never been available in one software:

A business analysis framework and methodology
Resources and guidance in a business analysis community
An automated online tool for all business analysis activities
A central, common repository for all project information and business knowledge
Personalized demos of Enfocus Requirements Suite are available by emailing info(at)enfocussolutions(dot)com. For more information, visit http://www.EnfocusSolutions.com.
About Enfocus Solutions Inc.
Enfocus Solutions Inc. helps businesses spur innovation, save time, and cut costs by capturing, managing, and leveraging the requirements of their people, processes, and technology. Its flagship product, Enfocus Requirements Suite™, a web-based tool, automates business analyses and requirements management best practices to enable successful enterprise IT project delivery. The tool is the only application available that permits and encourages stakeholders to directly contribute and collaborate with IT project teams. Enfocus Solutions Inc. is a privately held company headquartered in San Antonio, Texas.