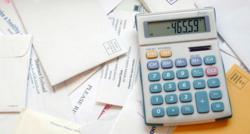 Madison Debt and Tax Relief can get IRS wage garnishments taken care of immediately.
Los Angeles, California (PRWEB) May 04, 2013
Madison Debt and Tax Relief is pleased to publicize their IRS Wage Garnishment Removal package that is capable of putting an immediate end to IRS wage garnishments in hours once a client calls (800) 441-2615
Madison Debt and Tax Relief can end IRS wage garnishments immediately. They are the ultimate authorities when it comes to dealing with the IRS. Madison Debt and Tax Relief is a group of tax attorneys and ex- IRS agents who go to battle for clients who owe the IRS unpaid taxes. Madison Debt and Tax Relief understands that the IRS can attach wages because they use to be the ones doing the attaching. Madison Debt and Tax Relief knows the IRS better than any other firm practicing today. Most importantly, Madison Debt and Tax Relief knows that the IRS would much rather come to a friendly resolution to a debt than send a person to jail and this is an important point to remember. Madison Debt and Tax Relief can negotiate with the IRS because they used to work for the IRS.
What to Understand if This Happens to You
Understand that an employer must legally comply with an employee's IRS wage garnishment. If they don't, they IRS will come after them for the debt. Typically, the IRS will take 25% or more of a debtor's income. They don't care if the debtor is left with enough to pay their bills or not. The IRS just wants their money. In most cases, it won't even help if a debtor is self-employed and or structured as a Professional LLC. (Even if the husband or wife is the person who is delinquent, the IRS could still come after the account.)
The IRS must leave the debtor with some money, but not much. It's probably not going to be enough for the debtor to survive on. Of course, they'll continue taking their cut until the debt (plus penalties and interest) is paid.
Before the IRS can garnish wages, the IRS must demand payment for a tax liability and the debtor must have failed to respond. Then, the IRS will send the debtor a final notice of intent to garnish their wages 30 days before it starts. This is the window to act. Again, the IRS would rather come to an agreement with a debtor, even accept less money, rather than garnish a debtor's wages. This isn't because the IRS feels bad about it. It's because wage garnishment is an expensive process.
Madison Debt and Tax Relief can get IRS wage garnishments taken care of immediately. They can be contacted at 1(800) 441-2615 or visit http://www.madisondebtandtaxrelief.com/