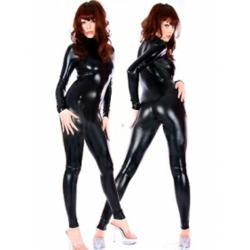 (PRWEB) May 04, 2013
Since SpandexZentaiSuits.com launched its new full body suit collection, the market response is "very good" (stated by Rui Lee, CEO of the company). Now, they announce its full body spandex suit sale with a slogan of "Buy Full Body Spandex Suit Online at Lower Prices".
According to Rui Lee, the promotion is designed for May 2013 only. Now, all their spandex suits are available at deeply discounted prices. For example, one spandex suit (model: C013; called as "Green And Black Lycra Spandex Costumes") was previously priced at $49, and it is sold now at an affordable price of $29. The company also provides discount shipping costs on all its products.
Rui Lee said, "We are excited to launch the promotion for customers, and each spandex bodysuit or bodysuit costume is available at greatly discounted price now. Those who want to buy cheap Zentai suits should visit our online shop now, and they can find something special. Not only customers have an opportunity to find many spandex outfits exclusively but also acquire discount rates."
As a leader in the field of Zentai suits, SpandexZentaiSuits.com has a reputation for supplying Zentai suits to customers worldwide. They can exactly sense the spandex bodysuit needs of customers for fun and entertainment, and their professional designers can always follow up with creative products.
About SpandexZentaiSuits.com
Founded in 2007, SpandexZentaiSuits.com is a professional manufacturer and retailer of high-end and middle-end Zentai suits. Custom suits are also available without extra charge here. Satisfied customer support, high quality, fast delivery, and affordable prices, are the reasons to choose SpandexZentaiSuits.com.