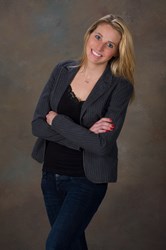 It is always great to see the things we are doing at ClickStartMe recognized in the media
Tampa, FL (PRWEB) May 05, 2013
ClickStartMe founder Tess Hottenroth was featured in the April 5, 2013 edition of the Tampa Bay Times. The article, written by Times business writer Susan Thurston, discussed the growing success of Hottenroth's crowdfunding website ClickStartMe.com, and featured several of the crowdfunding projects live on the site.
"It is always great to see the things we are doing at ClickStartMe recognized in the media," Hottenroth said. "The Tampa Bay Times is one of the 20 largest newspapers in the country, and this kind of exposure helps us continue our mission of bringing back the American Dream to people across the country."
The Tampa Bay Times article also mentioned several ongoing crowdfunding projects on ClickStartMe including:
Primal Pit Paste - an all natural deodorant that has already raised more than its goal of $10,000 for a new manufacturing facility.
Dreamer - a nutritional supplement sleep aid that "causes trippy dreams" raising funds to bring the product to market.
The Super Stars - a funk-soul band fronted by noted musician Ronnie Dee raising funds for a new CD.
Hottenroth is excited to see the rapid growth of ClickStartMe and the media attention her site has garnered. "I always say that every revolution needs a renegade. ClickStartMe is that renegade in the crowdfunding revolution," Hottenroth noted. "And it is wonderful to see the press report on the great things we are doing to help revitalize the economy with our renegade approach."
Hottenroth stands out as one of only a handful of women entrepreneurs in the male-dominated tech sector. According to the New York Times, women account for only 6 percent of the chief executives of the top 100 tech companies, and only 8 percent of venture-backed technology start-ups.
ClickStartMe is the rapidly growing crowdfunding website that "puts the fun in crowdfunding." With its mix of crowdfunding, e-commerce, contests and more, ClickStartMe is revolutionizing the online crowdfunding market.
The Tampa Bay Times is the nation's 18th largest newspaper in circulation, with nearly 300,000 daily readers. The Tampa Bay Times is published by Times Publishing Company based in St. Petersburg, Florida.
For more information or to arrange an interview with Tess Hottenroth, contact Kendall Almerico at 813-410-4658