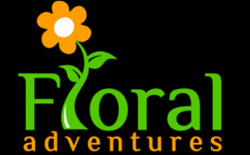 Lake Dallas, Texas (PRWEB) May 06, 2013
A Lake Dallas florist shop announces it is offering customized Mother's Day bouquets to help honor and celebrate Moms in the Lake Dallas area. Casey Weaver, of Floral Adventures, says, "Each Mother is as unique as the children she bore, and so we are offering loved ones a chance to customize their Mother's Day gift to reflect the things that make their Mother the special person she is."
According to Weaver, people can customize the flowers for a bouquet, create a dish garden, or include a stuffed animal. "We also offer gift baskets, fruits and gourmet baskets, and green plants," he said. "Perhaps a spouse would like to add a candle as a sign that his wife is the light of his life. Maybe Mom likes chocolates, balloons or even a cuddly stuffed horse or puppy. We offer many ways to make your gift to Mom reflect your love for her," Weaver said.
Weaver also said they have standard arrangements available for those who want to celebrate Mom in a more traditional manner. "We offer a dozen boxed red roses, or a dozen red roses in vase arrangements," he said. "We also have bouquets that boast colorful Gerber daisies. Called Gerber Circles, it features three brightly-colored daisies along with snapdragons."
Another bouquet choice is called Plaid Tulips. According to Weaver, this grouping includes a pink plaid container filled with tulips, gerber daisies and larkspur. Plus, one of their more unique arrangements is called the Irish Rose Garden. "It's a gorgeous display of roses, lilies, and mums wreathed in the very striking Bells of Ireland greenery, all displayed in a reusable vase," he said.
"No matter if you want to customize and create your own gift for Mom, or whether you want to be more traditional," said Weaver, "Floral Adventures can help you every step of the way."
Floral Adventures is a family-owned and operated business located at 604 S. Lake Dallas Drive in Lake Dallas. Their staff members are floral experts who can advise you on choices and cost, or on mixing and matching things to get the look you want. They deliver to hospitals, nursing homes, offices and private residences in Corinth, Shady Shores, Lake Dallas, Hickory Creek, Little Elm, Oak Point, Highland Village, and parts of Denton and Lewisville.