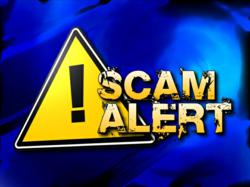 imagine being able to utterly dominate the local search engines...
Sarasota, FL (PRWEB) May 07, 2013
According to a recent article published on May 2, 2013 by Inman News scammers are taking existing listings for homes, using the pictures and information while listing the home back on Zillow for a different price. Payment for the listed home is said to be accepted via money pak in exchange for the keys.
Zillow is a top ranking real estate website offering both buyers, sellers and agents a place to do business. A large part of Zillow's website platform is based upon their connection to MLS in every state. Due to a recent hijacking of information from Zillow the site has made national news.
Real estate scams are not new news, but as times change and technology evolves so do the scams. The internet is a major tool used by the masses to search for needed information, as such it is a large arena for advertising. The real estate industry contributes very large portions of their advertising budget toward establishing and maintaining their internet presence. With websites like Zillow and Craigslist becoming places where listing information is not protected brokers are in need of a new way of doing and promoting their business online.
Then the ARME Realty Web Development Toolkit was born. A Florida real estate SEO firm has just released a unique web development toolkit for brokers who, according to ARME, want a real web presence with a steady flow of qualified leads.
"Imagine being able to utterly dominate the local search engines using a platform designed to grow your website by 500 pages or more, per day while you sleep. Each of these pages have unique and relevant content along with information about your properties. Every day your website will grow, on it's own, and your advertising campaigns begin to increase exponentially, without the added costs," states Simon Landers, spokesperson.
ARME Realty is led by search engine professionals with dozens of successful projects that have generated, to date, over $20 million in sales. To learn more about their programs visit the website and call the number listed on the page to speak with an agent.