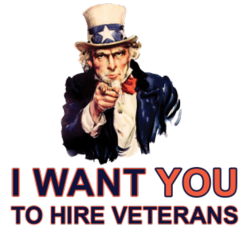 Take an active part in changing the lives of men and women who have made enormous sacrifices to keep you safe and free. Hire Veterans Moving Help.
Gainesville, FL (PRWEB) May 06, 2013
Veterans seek triumph over unemployment through providing professional nationwide moving labor services.
All of the Veteran moving help crews are background checked, experienced, knowledgeable, licensed and insured. They have extensive experience in the loading and unloading of rental trucks to include U-Haul, Penske, Budget, and Ryder. Their experience includes countless hours loading and unloading ABF UPAK trailers and PODS containers as well as many other trailers and containers.
The Veterans provide moving help services at homes, apartments, condos, storage units, military bases, offices, governmental facilities, colleges, hotels and motels, conventions, auctions and anyplace else.
The Veteran's experience in logistics make them a great choice for commercial moving. They have efficiently and quickly moved the equivalent of medium sized cities during field exercises. They pay attention to detail and always go the extra mile.
The Veterans appeal to property managers, real estate brokers and real estate agents to use their connections and resources to help put Veterans to work.
The Veterans from Veteransmovinghelp.com encourage the President, Congress, Governors, State Legislators and the General Public to continue to step up and support Veterans as they battle unemployment.