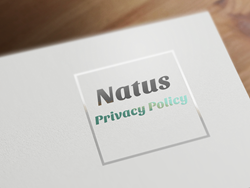 sometimes it looks so simple to do, then you try and it actually is.
New York (PRWEB) May 06, 2013
Natus, a leader in paternity testing, has just announced that they will be providing new offices and non invasive testing solutions, to residents living in New York. The company, a leader in paternity testing in the US, already has 2500 offices located around the US, and will now provide women the opportunity to use their services, and the latest forms of non invasive testing options, in the New York area. Whether it is early on in your pregnancy, or a later point in time, women have the right to know who the father is; with non invasive DNA testing methods offered by Natus, New York residents will now be able to find out sooner, and have testing done locally, rather than have to ship out to a different location or lab in the US.
With the latest non invasive methods, and testing options available, Natus stands above the pack when it comes to testing. The company has methods of testing, whether it is an unborn child, or a fully grown child, which will be non invasive and non intrusive, guaranteeing the accurate results, and avoiding the possibility of injury to the child. Natus also guarantees the quickest testing solutions, so you know the answer right away, and do not have to wait several months, as was the case years ago.
When women visit the New York lab, they are going to be able to have testing done same day; women will find the fastest results, and will find affordable pricing, for any lab result that they receive. Regardless of what reason the testing is being done, if required, Natus will also deliver the results to a court, as the labs are all AABB certified, meaning the results are as accurate as possible, and the results are admissible in court, in the event women are fighting for custody, or other financial matters.
As Natus has been doing DNA testing since 2007, and has 2500 labs around the US, they are a highly trusted company, and are rated number one in customer satisfaction, by those using their services and testing. With the new labs in New York, women are now able to receive the results quickly, and with the latest methods in testing, the non invasive form of testing poses no danger to the child, or to the mother, with the testing that is done today.
Women in New York can now receive their results quickly, and can get their testing done locally, with the announcement of the new labs opening in New York. No matter what the reason for being tested, you can find out more about Natus through the online site, and can learn more about the latest testing methods online as well. Customers can also call in at 866 - 940 - 4362, to learn about the testing methods, lab locations, and all that is new in non invasive testing, for women in New York, and around the US.
http://natus.co