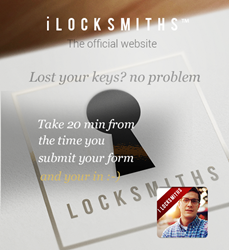 sometimes free is really free
Brooklyn (PRWEB) May 06, 2013
iLocksmiths has just announced the new building management program that is going to be put in to place, for building managers in the Bay Ridge area. This program is going to provide a number of great benefits to property and building managers for locksmith services, and is going to allow building managers to become a part of the iLocksmiths team. Not only is this going to guarantee better security, it is also going to provide 24/ 7 support, meaning no matter what time of day or night, or what day of the week it is, support is available for building managers that are a part of this program.
There are a number of benefits that iLocksmiths has announced that come along with this new program that is being rolled out, in addition to the 24/ 7, around the clock support. A Web app is going to be provided to the building manager, giving access to a trained technician, at any time of the day, for any reason. This takes away the need to sit on hold for several minutes, and guarantees that the manager will receive a response within 2 to 5 minutes with the service.
The new building management program is offered to a number of facilities; from common facilities and buildings, to apartments and condos, business offices, or rental units. No matter what services are needed, from rekeying, to lockout services, installing master key systems, access control systems, or the latest keypad FOB systems, new customers to the program have access to iLocksmiths for these, and so many other services. Regardless of the service call, or issues on the property, the program provides instant response, and the service of qualified techs, no matter when they are needed or for what services the techs are needed.
iLocksmiths has been in business for over 11 years, and has provided quality services to customers in New York for many years. From Manhattan to Brooklyn, and now the new services in Bay Ridge, customers can expect professional services, around the clock, for any locksmith service needs they have. With the new program, this provides one more avenue for property owners or managers to turn to, when they are looking for excellent services, from a trusted network. With over 500 techs, and growing, iLocksmiths guarantees exceptional services, and with the new program, there is one more avenue that customers can rely on, when they work with iLocksmiths.
For those property and building managers who want more information, the iLocksmiths site is a great place to go, to find out about the new program. It is also possible for you to call in at 718-701-5966, to ask questions, and to find out more about the new program. With so many great benefits, and features that guarantee around the clock services, as a part of the new program, Bay Ridge locksmith customers are going to have excellent services, provided by a top locksmith company, when they choose iLocksmiths for the work they do.
http://bayridge.ilocksmiths.com