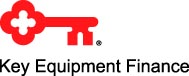 I look forward to serving as a director for the MBAA and playing a leadership role as the association focuses on a broad range of issues impacting business and the general aviation community . - Patti Ann Sullivan
Superior, CO. (PRWEB) May 06, 2013
Key Equipment Finance, one of the nation's largest bank-held equipment finance companies and an affiliate of KeyCorp (NYSE: KEY), today announced that Patti Ann Sullivan, vice president of corporate aviation finance for Key Equipment Finance, has been named to the board of directors of the Massachusetts Business Aviation Association (MBAA).
The MBAA is a not-for-profit association founded to promote and advocate for business and general aviation interests within the Commonwealth of Massachusetts. The organization gives voice to the needs and interests of corporate flight departments of major corporations, as well as those of individual aircraft owners.
"I look forward to serving as a director for the MBAA and playing a leadership role as the association focuses on a broad range of issues impacting business and the general aviation community in Massachusetts," said Sullivan. "The association's membership includes some of the largest corporations and employers in Massachusetts, and some of the prominent issues I'll work on include safety, security, operational effectiveness, community and government relations and environmental concerns."
As vice president of Key Equipment Finance's corporate aviation finance division, Sullivan is responsible for the management of all aircraft and helicopter originations serving middle market to investment grade corporations, as well as Key Private Bank clients throughout the United States. As a dedicated aviation financier with over 25 years of domestic and internationally based aircraft equipment finance and lease experience, Sullivan has developed a deep understanding of the unique regulatory, tax, accounting, operational, maintenance and perfection requirements necessary to provide a consultative approach to structuring an optimal finance solution or lease product. Sullivan also is part of a large Massachusetts-based family line, obtained her education from Boston University, and resides in Sudbury, MA.
Learn more about Key Equipment Finance's Corporate Aviation Finance division here.
About Key Equipment Finance
Key Equipment Finance is one of the largest bank-based equipment finance providers in the U.S. The company provides tailored equipment lease and finance solutions for commercial clients and government entities. Through its vendor services unit, equipment finance programs are developed for manufacturers, distributors and resellers in the U.S., Canada and Europe. Key Equipment Finance also provides lease capital markets support for corporations looking to optimize risk and revenue.
Headquartered outside Denver, Colorado, Key Equipment Finance manages $8.5 billion in assets and originates nearly $4 billion of equipment financing annually. The company has management and operations bases in Albany, New York; London, England; Frankfurt, Germany; Madrid, Spain; Milan, Italy; Paris, France and Toronto, Canada. The company, which supports clients in 17 countries, employs approximately 500 people worldwide and has been in the equipment financing business for 40 years. For more information, visit http://www.KEFonline.com/.
About KeyCorp
KeyCorp was organized more than 160 years ago and is headquartered in Cleveland, Ohio. One of the nation's largest bank-based financial services companies, Key had assets of approximately $89.2 billion at March 31, 2013.
Key provides deposit, lending, cash management and investment services to individuals and small and mid-sized businesses in 14 states under the name KeyBank National Association. Key also provides a broad range of sophisticated corporate and investment banking products, such as merger and acquisition advice, public and private debt and equity, syndications and derivatives to middle market companies in selected industries throughout the United States under the KeyBanc Capital Markets trade name. For more information, visit https://www.key.com/. KeyBank is Member FDIC.