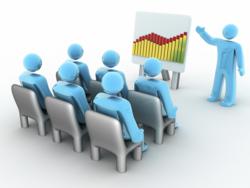 "Our goal is to help local businesses to gain online exposure and grow their business to its fullest at reasonable cost."
Singapore (PRWEB) May 07, 2013
Doctor Guru LLP, an innovative internet marketing & web design Singapore company launches a brand new service that covers the entire scope of a local business's online profile, from the company's web design to various forms of online marketing.
Currently in Singapore, web design & online marketing are separate services that are currently offered. Doctor Guru LLP offers a special value-added service called Grow4Biz that takes charge of the entire marketing campaign of a business. The marketing campaign includes SEO Marketing, Pay Per Click Services, Social Marketing, Email Marketing, Mobile Marketing, Video Marketing and Competition Marketing.
The most interesting element of the package is Competition Marketing. It is a new trending form of online marketing that requires the setup of an online competition system to reward their return and new customers for their participation via social networks such as Facebook and twitter. This aims to grow the business's customer list database to promote future new services, vouchers and promotions.
Additionally, this service includes Wordpress CMS (Content Management System) web design, domain registration and web hosting for companies who do not have a website. Web design service include a brand new cosmetic look, plugins installation, lead generation forms, online reservations/booking and mobile responsive design.
"Looking at the current situation, many local businesses in Singapore are unaware of the potential of the Internet and its benefits to their potential sales and revenue. For those who are aware, they have a wealth of choices to themselves and are unable to make a choice. Many businesses lack a proper website that is user-friendly and visible on the internet landscape. Grow4Biz is a service that takes over the entire online marketing and website of the company which provides convenience for a business owner." Said Lin Lijie, Director of Doctor Guru LLP. "Our goal is to help local businesses to gain online exposure and grow their business to its fullest at reasonable cost.", he added.
Doctor Guru LLP is a Web Design Singapore company that specializes in internet marketing. It was formed in 2012 by its current director Lin Lijie. Its mission is to provide value-added online services for local businesses. Grow4Biz service can be enquired at Doctor Guru's website.