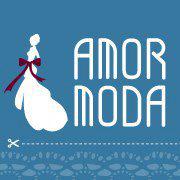 (PRWEB) May 05, 2013
After experiencing a fast growth during the first quarter of 2013, AmorModa, a popular supplier of wedding dresses, announces today its bridesmaid dresses sale. According to Eason Chen, CEO of AmorModa.com, the promotion will be valid until May 31, 2013, and the discount is up to 59% off.
Since 2008, AmorModa has been delivering a wide range of women's dresses to ladies worldwide. They expand their market share through trendy designs, acceptable prices, and a series of promotions. According to Eason Chen, CEO of AmorModa.com, they will launch new products to expand their product line every week.
"We are excited to launch this bridesmaid dress promotion, and we have confidence that it will be a success, because our dresses have obvious advantages in terms of prices and quality," says, Eason Chen. "If you're looking for bridesmaid dresses, you're sure to find something here at AmorModa."
In addition, AmorModa is also offering different women's dresses with great discounts, and their products include wedding dresses, prom dresses, cocktail dresses, and, more. All the dresses from AmorModa are of reasonable prices and ladies can obtain their dresses by spending little money.
About AmorModa.com
Founded in 2008, AmorModa.com is a leading online store that offers wedding dresses, and other special-occasion dresses. The store has a group of designers who create elegant designs for customers all over the world. Moreover, all dresses from AmorModa.com are available free shipping.
For more information, please visit: http://www.amormoda.com/