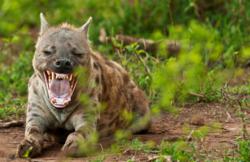 "Getting an online business profile for a start-up company is a key pillar that cannot be missed or ignored, it can support or demolish a brilliantly executed business." Ciaran Connolly, Co-Founder of ProfileTree
Nairobi, Kenya (PRWEB) May 06, 2013
Inspired by an adventurous childhood and a wonderful appreciation of nature and beauty, Charles Odhiambo-Sonko decided it was time to share his passion and country with the rest of the world. He spoke to ProfileTree about being a guide in Africa and safaris all over the continent.
Speaking of his business, Charles Sonko said "(I was motivated to) become a Tour Guide so that I could share the beauty of my country with the rest of the world and help people explore the unexploited wonders (of Kenya)."
Speaking of how internet and social media play a role in the business , he said "Apart from marketing it enables me to connect with the people from all walks of life who end up being important in my career and business progress."
According to Ciaran Connolly, Co-Founder of ProfileTree "Getting an online business profile for a start-up company is a key pillar that cannot be missed or ignored, it can support or demolish a brilliantly executed business."
Profile Tree's main goal is to help small business owners reach new customers every day with the most innovative online marketing tips and techniques.
About ProfileTree: ProfileTree is a free listing service where self-employed and small business owners can create an online marketing profile. From Pencil or Portrait Artist to Self Employed Service Providers - anyone can create a skills profile on ProfileTree for free.