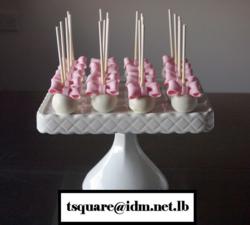 "everyone is online and so should be your business." Ciaran Connolly, Co-Founder of ProfileTree
Beirut, Lebanon (PRWEB) May 08, 2013
Loving eating cake and being able to create a beautiful, fancy cake are two totally different skills. The Owner of T-Square Cakes spoke to ProfileTree about making cakes, starting a small business and making fancy cakes for that special occasion.
When asked about a typical day for a bakery's manager, she said "Wake up at 6:00 am, on site at 8:30 am…I go home around 7:00 pm, exhausted but happy, my job is great, I live in a kid's world, very colorful, it's wonderful."
Her biggest achievement is, according to her "15 years of surviving in a hostile environment, surviving the 2006 war and 14,000 happy customers."
When talking about the role of social media for her business, the owner of T-Square Cakes said "I get a lot of orders through Facebook, especially from people abroad that are viewing to spend their holidays in Lebanon."
Ciaran Connolly, Co-Founder of Profile Tree stresses the role of social media for any type of business "if you search for a service provider's name and you can't find it online, that business is bound to go under, everyone is online and so should be your business."
About ProfileTree: ProfileTree is a free listing service where self-employed and small business owner can create an online marketing profile. Profile Tree's main goal is to help small business owners reach new customers every day with the most innovative online marketing tips and techniques. The website also enjoys sharing motivation photos for the self employed, helping with focus and drive. From professional wedding photographers to anyone offering a service - it can be listed online today.