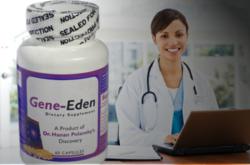 I ended up getting pregnant and had to have a C-section because I also got herpes from my boyfriend. He didn't even know he had it. - Shawnnel, M., Los Angeles
Rochester, NY (PRWEB) May 06, 2013
A new study published in the journal Pediatrics this month (1) says "most older teens (aged 17-19) are sexually active." And, "Approximately 30% of those aged 15 to 16 have had sex." These are important statistics since a Guttmacher.org report published in March of this year (2) reports that as of 2008, New Mexico had the highest teenage pregnancy rate (93 pregnancies per 1,000 women aged 15–19); the next highest rates were in Mississippi, Texas, Nevada, Arkansas and Arizona. The lowest rates were in New Hampshire (33 per 1,000), Vermont, Minnesota, North Dakota and Massachusetts."
Rates of sexually transmitted diseases among teens are high.
Another study by the CDC (3) reports that "among U.S. high school students surveyed in 2011, 39.8% did not use a condom the last time they had sex." Additionally, "76.7% did not use birth control pills or Depo-Provera to prevent pregnancy the last time they had sex. Moreover, 15.3% had had sex with four or more people during their life, with Teenhelp.com stating that "The number of sexually active teens infected with genital herpes continues to grow each year, according to herpes statistics reports."
In light of these statistics, and as part of Teen Pregnancy Prevention Month, polyDNA recommends excellent sex education programs. Teens need effective information on sex, pregnancy, and the risk of sexually transmitted diseases. Additionally, polyDNA recommends Gene-Eden-VIR, an effective remedy against latent, viral STD's such as herpes.
"I ended up getting pregnant and had to have a C-section because I also got herpes from my boyfriend. He didn't even know he had it. Well, that kind of ruined my life, but besides stuff the doctor prescribed I also heard about Gene-Eden-VIR and how it's an effective supplement that can help prevent bad herpes outbreaks. So I got me some." – Shawnnel, M., Los Angeles
In a post marketing clinical study, Gene-Eden-VIR was shown to be safe and effective against the latent HPV virus. Over 70% of Gene-Eden-VIR users reported a reduction in HPV symptoms. (4)
Gene-Eden-VIR is highly effective against the latent HPV virus, each ingredient was chosen through a scientific approach. Scientists scanned thousands of scientific and medical papers published in various medical and scientific journals around the world to identify the safest, most effective natural ingredients that target the latent form of HPV. (5)
To learn more about Gene-Eden-VIR, the only product on the market today that helps the body target the latent HPV virus and that is scientifically backed by published material, visit http://www.gene-eden-kill-virus.com.
References:
(1) http://www.ncbi.nlm.nih.gov/pubmed/23545373
(2) http://www.guttmacher.org/pubs/USTPtrendsState08.pdf
(3) CDC. Youth risk behavior surveillance—United States, 2011. MMWR 2012;61(SS-4). http://www.cdc.gov/HealthyYouth/sexualbehaviors/
(4) http://www.cbcd.net/Gene-Eden-VIR-Clinical-Study.php
(5) http://www.gene-eden-kill-virus.com/studies.php
###
polyDNA is a biotechnology company that develops dietary supplements using the unique scientific method developed by Dr. Hanan Polansky, which is based on Computer Intuition.
In addition to his unique scientific method, Dr. Polansky published the highly acclaimed scientific discovery, called Microcompetition with Foreign DNA. The discovery explains how foreign DNA fragments, and specifically, DNA of latent viruses, cause most major diseases.
polyDNA developed Gene-Eden-VIR , an antiviral natural remedy that helps the immune system kill latent viruses.