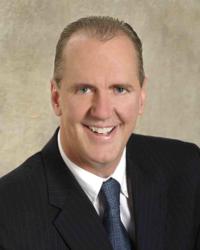 Take your language program everywhere you go with Language Audiobooks
Mark Frobose/Founder
LanguageAudiobooks.com
Champaign, IL (PRWEB) May 08, 2013
The Voice of Chicago, WGN Radio heard many languages spoken last Friday in an interview between Mark Frobose, President of Language Audiobooks Inc. and Bill Leff, host of WGN Radio's Early Morning Show.
During the interview Frobose was asked various and sundry questions about how to go about learning to speak a new language.
Frobose, whose LanguageAudiobooks.com website offers free language lessons and ebooks, revealed that the best place to learn to speak a language is not on a computer.
"The best place to learn a language is in your car on the expressway while you're stuck in traffic," explained Mark emphatically. "You can actually become fluent in languages by using life's many waiting periods to practice languages," added Frobose, who created Bite-Sized Spanish specifically for that purpose.
And why not computers?
"Computers shackle you to one spot and prevent you from using your down-time to learn languages," Frobose explained.
Bill Leff asked Mark what the most important thing to concentrate on when learning to speak a language. Mark Frobose's advice?
"Take your language program everywhere you go."
And how about the big computer language program companies that insist that they are the only way to learn to speak?
"There are lots of ways to learn to speak another language," said Mark. "My company Language Audiobooks is one of many great alternatives to computer-based programs because you can learn to speak a language in ten minutes a day while waiting in traffic, waiting on your dentist, waiting for your kids at soccer practice and so forth."
The interviewer then asked Frobose about the best age for learning a language. Mark Frobose's response?
"You can learn a language at any age, so don't give up trying," said Frobose.
Leff asked Frobose how many languages he could speak, and Mark responded, "I can speak fluent Spanish, French, Italian and Portuguese and I'm conversational in many other languages." Bill Leff, a former Chicago comedian then said, "I'm going to take you to Epcot Center with me the next time I go to Orlando." Both laughed and cajoled during the brief yet informative interview.
Mark's website at http://www.languageaudiobooks.com offers downloadable and CD programs in many languages, as well as ebooks on how to learn languages.
Free language audio lessons and a free ebook are also available on the website.