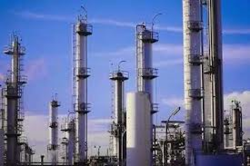 Chemical Engineering @ TechniScience.com
Bad Honnef, Germany (PRWEB) May 06, 2013
TechniScience.com is a new website established to index the very latest news, headlines, references and resources from technical sciences journals, books and websites worldwide. The site indexes innovations in the technical sciences discipline chemical engineering as well as architecture, civil engineering, communications engineering, control systems engineering, electronics engineering, industrial engineering and mechanical engineering. Users can stay updated with the latest inclusions and news in the technical sciences by subscribing to the site-wide Technical Innovations RSS feed.
TechniScience.com's Chemical Engineering Category covers the technology of large-scale chemical production and the manufacture of products through chemical processes. One recent article in this category studies the effect of Nd doping on the physicochemical and catalytic properties for soot combustion of CeO2 and CeO2-ZrO2 oxides. According to the article's authors, the best catalytic activity for soot combustion was obtained with Ce0.64Zr0.27Nd0.09O2 and it appears to be the first time that this improvement on Ce-Zr soot combustion capacity by Nd doping is reported. Another recently published article in this category describes a new electrochemically active bacterium phylogenetically related to Tolumonas osonensis and power performance in MFCs. The authors isolated a facultztive anaerobic bacterium designated as P2-A-1 from microbial fuel cells (MFCs) inoculated with sludge from a sewage treatment plant. Based on 16S rDNA sequence analysis, the strain was identified as Tolumonas osonensis OCF 7T according to its biochemical, physiological and morphological characteristics. It offers a novel facultative anaerobic Gram-positive bacterium that can utilize a wide variety of substrates for power production, making it highly valuable for application in MFCs. Users can receive alerts for newly published content in this category by subscribing to TechniScience.com's Chemical Engineering RSS feed.
The website provides an advanced search feature which suggests up to ten closely related articles for a search and also for each selected story. TechniScience.com also maintains the new Twitter account @TechniSciences for improving public exposure and inform their users about the latest developments in the technical sciences.