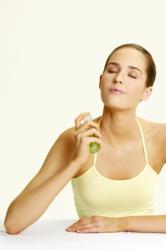 Miami, FL (PRWEB) May 07, 2013
For many parts of the US, the arrival of summer means sticky, hot weather is on the way. For those in coastal regions, the intense heat of summer is coupled with high levels of humidity. For acne sufferers, finding an acne treatment or acne cream that won't over dry or create excess oil is a difficult feat come the summer months.
Probiotic Action spokesman, Fernando Perez shares new insight with sources from Discovery Health on how to care for skin in hot climates.
"It is undeniable that humidity and warm weather seems to increase skin's oil production, but many are unaware that there are ways to care for acne prone skin, even in hot climates. Using an acne treatment that is non-comedogenic, oil free, and is a light cream or spray may help reduce some of the greasy effects that warmer weather has on the skin," says Perez*.
While some may think that using acids or drying scrubs can reduce the oily skin conditions due to heat, Probiotic Action suggests that using these products will only irritate pores, and in turn produce more oily conditions. Perez also suggests, that women should steer clear of heavy makeup during the hotter months, and men should take extra care to wash their skin with a gentle cleanser.
Probiotic Action is an advanced acne treatment that uses Probiotics for acne containing the "good bacteria" that is naturally found on healthy human skin. By using probiotics, Probiotic Action is an effective treatment that restores the normal bacteria content on skin. Probiotic Action will successfully clear skin when used as an adult acne treatment while protecting skin against bad bacteria, free radicals, and pollutants*.
*These statements have not been evaluated by the Food and Drug Administration. Probiotic Action is not intended to diagnose, treat, cure or prevent any disease.