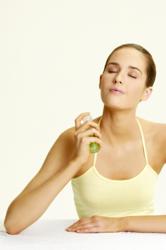 Miami, FL (PRWEB) May 08, 2013
The recent news from the Wall Street Journal gave information on an up and coming probiotic for oral health which was disclosed last week in a private seminar in New York City. A leading probiotic and antibiotic manufacturer was behind the news.
Spokesman, Fernando Perez of Probiotic Action explains why this is exciting news for the Probiotic Community, and gives industry insight on how it will effect the US market:
"Any growth of probiotics for health care is a testament to the natural power of probiotics for wellbeing. The multiple uses of probiotic for everything from adult acne treatments, to yogurt and chocolate, toothpaste, and ingested supplements seems to be growing everyday. As for the consumer who feels that probiotics are just a trend, they will be surprised to see the tiny bacteria popping up in products nationwide very soon."
As for the US market, Probiotic Action predicts that the increased attention of probiotic uses will not only create a better educated and healthy consumer, but will also create attention from those seeking to enter the market with false claims.
"In Europe many are being persecuted for false claims of having probiotics in products and the benefits they have. For the US, make sure that anyone claiming to have probiotics in their product mentions that they are not approved by the FDA, as many types of probiotics and their benefits are still being tested everyday," adds Perez.
Probiotic Action is an advanced acne treatment that uses Probiotics for acne containing the "good bacteria" that is naturally found on healthy human skin. By using probiotics, Probiotic Action is an effective acne treatment that restores the normal bacteria content on skin. Probiotic Action will successfully clear skin when used as an adult acne treatment while protecting skin against bad bacteria, free radicals, and pollutants*.
*These statements have not been evaluated by the Food and Drug Administration. Probiotic Action is not intended to diagnose, treat, cure or prevent any disease.