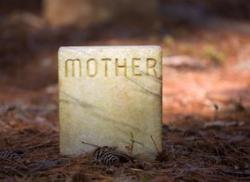 While the bereaved often face Mother's Day with dread, it does get easier and, in time, you will once again find joy in the day.
New York, New York (PRWEB) May 06, 2013
Grieving the death of a mother is a painful process. Many experience grief as riding a roller-coaster. The initial impact of the loss is devastating and feels like that initial, terrifying drop one feels in the first roller-coaster descent. Then you have some good days when you feel like the worst is over, only to drop down again emotionally and physically. Ultimately, there will be good days and bad days. During the first year after losing a mother (or any family member for that matter), the "firsts" are especially painful. While the bereaved often face Mother's Day with dread, it does get easier and, in time, you will once again find joy in the day. Grief can be a journey towards healing and regaining a sense of stability again.
Nationally known grief expert Edy Nathan MA, LCSW, has helped thousands of people cope with grief and trauma through her work as a psychotherapist and former A & E Television personality. She hosts a series of Turning Grief into Grace Cruises for the bereaved, and lectures extensively in the U.S. and is sought after by media for interviews. Edy offers ten approaches that a person can take who has lost a mother to assist with the healing and integrating the loss into their life and find the Gifts that can come from the process of Grief:

Celebrate the day and enjoy the appreciation of your current family members
Continue to buy a card for your mother and express what you truly want to say to your mom and reconnect in a way that is meaningful to you. Just because your mom is gone, your attachment or connection to her will be part of who you are. You will internalize your mom into your thoughts as an element to help you navigate through life.
Buy yourself flowers that were favorites of your mother and remind yourself of her memory. Share one or more of these flowers with people in your life who you love and appreciate.
Celebrate the memories of your mother by sharing the stories with others
Focus on taking care of yourself and any dependents that you have. If people or commitments stress and exhaust you and are not absolute necessities, take a break from them this week until after Mother's Day is over.
Seek out trusted people who support and nurture you.
Join a local bereavement group, especially MeetUp.com that offers many opportunities to speak to like-minded individuals who are trying to navigate through the grief process
Consider taking a four day "Turning Grief into Grace" Cruise that incorporates self-help workshops about grief, while you interact with others who cope with loss.
Be attentive to your physical needs. Grief is exhausting. When you suffer a loss you may feel foggy, be forgetful and be intensely over-whelmed at even the most minor things. Grief has an impact on the brain. Though temporary, the changed chemistry can last many months. Be patient and gentle with yourself while you heal.
Grief is like your fingerprint! No one grieves exactly like you. No one has the right to tell you how fast you should be getting over your grief. Grief is not something one simply 'Gets Over"! You integrate it into life, The goal for turning Grief into Grace is to "Remember with Peace."
For more inspiration, see Edy's YouTube video on mourning the loss of Mother: "Mourning Mom on Mother's Day"
About Edy Nathan MA, LCSW:
Edy is a licensed psychotherapist with over 20 years of experience specializing in the integration of psychotherapy and the world of spirituality. She is a former TV star on the A & Show, "Psychic Kids" and holds Masters from both New York University and Fordham. She has post-graduate training from the Ackerman Institute for Family Therapy, The Gestalt Center and the Jungian Institute. She is a certified EMDR practitioner, regression therapist, certified Hypnotherapist and grief expert. She hosts a series of four-night grief cruises each year called "Turning Grief into Grace". For more information about the cruises, call Tawnee Port at CruisePlanners at: 954-306-9845.