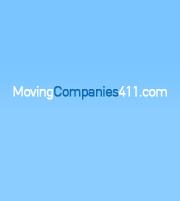 (PRWEB) May 06, 2013
Moving Companies 411 has created a comprehensive database of professional Kansas City movers. The new service helps people find out about the best moving deals with a few clicks. People can compare quotes from the top Kansas City moving companies before they pick a service provider. This is a free, no-obligation offer.
Moving is considered to be one of the most stressful experiences in life. However, proper planning can help people make hassle-free moves. One needs to start searching for a reliable mover well before the day of the move. People can get much better deals by shopping around for the best offers.
A moving checklist can help people keep track of all the important steps they need to take to prepare for the move. A floor plan of the new house can be used to decide about where the heavy furniture and appliances are to be placed. This can help people avoid moving things around after they move in.
Those who intend to do their own packing need to start as soon as possible and pack a few moving boxes every day. Labels need to be pasted on the boxes that list the contents of each box and mention the room in which it is to be placed in the new house. These steps help people avoid a lot of unnecessary labor.
Look for reputable relocation moving companies: A moving company with a good track record may offer a slightly higher quote, but it will help the customer to make a stress-free move. The service provider will have fair and transparent terms and conditions, so the customer will not have to worry about hidden costs. The company will take good care of the customer's valuable possessions.
Find dependable long distance moving companies easily: MovingCompanies411 makes it easy for people to find the best nationwide movers. The licensing and insurance details of the companies are verified before they are included in the database. The track record of each company is checked to see if it has been providing outstanding service consistently.
Pick the right international moving companies: MovingCompanies411 helps people to get the best overseas moving deals. Those who are moving overseas need to pick an experienced company that will take good care of their possessions. A company that has the necessary know how and contacts will ensure that the customer's possessions will reach the destination in a good condition at the scheduled time.
Compare moving company quotes before deciding: People need to compare quotes from a few movers to find out about the best moving deals. MovingCompanies411 makes it easy for people to request quotes from the top service providers in the area. Customers can browse through online reviews to check the reputation of the companies before they decide. This is a free, no-obligation offer.
About http://www.MovingCompanies411.com
The company has been helping people to find the best moving deals since 2001. MovingCompanies411 has been working tirelessly to educate people about how they can make hassle-free moves. It offers practical advice on its website that helps people to make the right choices.