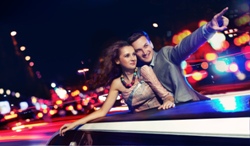 Explore it. Taste it. Love it.
Chicago, IL (PRWEB) May 07, 2013
Porta Travel Group has just launched one of Ukraine's very first premier travel planning and support sites. The company's wholehearted approach to covering all travel details and customizing activities is what is making it gain popularity quickly. In the past, only a few major destinations and activities were promoted by major travel companies. PortaTravel.com has established a new way of doing things, and their offerings promote the true essence and beauty of Ukraine. "Our goal is to make Ukraine a hot and exciting travel destination worldwide," said a spokesperson for the company. "We find the rare activities and destinations to optimize our customers' experiences."
When asked about what makes Ukraine so unique, the spokesperson said that there are several little-known reasons that will make this country such a favorable travel choice. He pointed out that Ukraine is already a rising star of a destination with over 21 million visitors each year, which puts it in Europe's top 10 destinations. Ukraine is the best experience of a true eastern Slavic culture."People are attracted to our country because we have beautiful women, friendly people and plenty of sightseeing opportunities. The nightlife is just amazing, and our people know how to have fun," the company spokesperson said. "From the abandoned city of Pripyat near the Chernobyl plant to the breathtaking Roztochchia watershed, our customers have the chance to see a great variety of attractions." Another enticing benefit about traveling to Ukraine is that visitors do not need visas, and it is also very affordable. With the unique options PortaTravel.com offers such as tailored travel itineraries and concierge services, travelers can learn the little-known facts about Ukraine. The country has one of the world's deepest subway systems, its language was voted as one of the three most beautiful and its city of Rahiv is Europe's geographic center.
What sets PortaTravel.com apart from many other sites is their detailed services. "We pride ourselves in being a full travel support source for our customers," said the smiling company spokesperson. "We offer everything! From package travel deals, entertainment options, booking services, babysitting, transfers, mobile phone rental, personal assistants and much more." The spokesperson also said that PortaTravel.com has a convenient office location in the United States as well as in Kyiv. By offering so many enticing customization options, the company is able to design travel packages that are perfect for each person. "There is much more Ukraine has to offer," the spokesperson said. "Our goal is to help travelers discover it."
To learn more about PortaTravel.com, visit http://www.PortaTravel.com or call 866-584-1999.