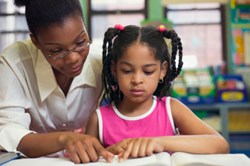 London, UK (PRWEB UK) 10 May 2013
Aspergersinchildrentips.com is the latest way in which parents of children with Aspergers Syndrome can get information. It has been uniquely designed to be an independent resource which is not bound by a particular country's borders so that information on this condition from around the world can be delivered straight to people without censorship.
Utilising a bespoke system of information gathering the site offers parents and indeed sufferers themselves a unique opportunity to not only research the condition but also have access to a range of resource books and information that they might else find difficult to get depending on their country. Based in the UK which is one of the most censored countries on the planet when it comes to health information the site which recently launched has been hailed as a breath of fresh air. Throughout the site all aspects of Aspergers is provided including diet ideas through to advice for parents about calming an Aspergers rage.
Aspergers Syndrome is an autism spectrum disorder (ASD) that is characterised mainly through observation of major social interaction difficulties, alongside restricted and repetitive patterns of behavior and interests. It completely differs from other autism spectrum disorders due to its relative preservation of linguistic and cognitive development.
The syndrome was named after the Austrian pediatrician Hans Asperger in 1944 who discovered it. He studied children in his practice who lacked nonverbal communication skills, demonstrated limited empathy with their peers, and were physically clumsy. The modern face of Asperger syndrome came into existence in 1981 and went through a period of popularisation, but only became a standard diagnosis in the early 90's.
The exact cause of the syndrome is unknown but it is likely to stem from a genetic basis. Management of Aspergers is through behavioral therapy and focusing on specific deficits to address poor communication skills. Most children do improve as they mature to adulthood, but that does not help the parents who have to go through the years with their child suffering.
Aspergers cannot be cured, but information can make lives easier.