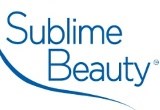 Boosting basic health is at the core of Skin Brushing, but the bonus is more beautiful skin.
St. Petersburg, FL (PRWEB) May 08, 2013
A simple tool and an easy skill can be added to the daily roster for anti-aging. The tool is a natural-bristled brush and the skill is Skin Brushing!
Not many people are so familar with Skin Brushing, but it has been practiced through the ages. Hippocrates instructed his folllowers at the medical school in Skin Brushing, and different cultures have followed this practice through time. It has been lost recently but Sublime Beauty® wants it to be discovered again. "I would like Skin Brushing to become as common as brushing our teeth," says Sublime Beauty® founder, Kathy Heshelow. "Besides improving skin quality, our circulation is boosted, our lymphatic system is supported and it is a stress-buster!"
The skin is our largest organ and should be cared for properly for good health. The skin is responsible for up to one-third of the elimination of toxins, but as we age, it becomes more difficult to shed the toxins and dead cells. When this happens, the skin is clogged up and this puts pressure on other organs.
Simple Skin Brushing removes dead cells daily and boosts health. Heshelow searched for a good skin brush and found one: it has natural bristles and a long handle in order to reach everywhere with ease. It is a very affordable health tool at $15.99. Sublime Beauty® is offering a 6 page brochure about the benefits of Skin Brushing with tips on what to do to all those who purchase the brush. The color brochure link will be sent in a Thank You email within a week after purchase.
Boosting basic health is at the core of Skin Brushing, but the bonus is more beautiful skin.
About Sublime Beauty®
Sublime Beauty® focuses on anti-aging and quality skin care products. The full launch of the company is coming mid-May.