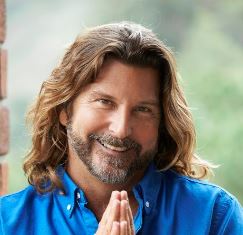 Now you can take any of these courses anywhere.
Los Angeles, CA (PRWEB) May 07, 2013
Kundalini Master, Best-Selling author and Director of the Self Awareness Institute Steven S. Sadleir just completed a series of eight new courses available in digital formats that can be downloaded and played on a smart phone, iPad or Notebook. The Self Awareness Institute offers a broad range of spiritual training including Kundalini, Shaktipat and Vedanta, as well as broader courses in World Religions, early Christianity and Enlightened Leadership. Since 1985 the Self Awareness Institute has been publishing books, CD's, DVD's that provide tools for better livings and enlightenment. "We've gone digital and global," says founder Steven S. Sadleir.
On Meditation & Enlightenment: These new courses include a basic starter kit for beginners called Your Enlightened Mind. This includes four basic meditations, and an eBook called The Awakening at $19.95. Most people start with the Meditation Tool Kit, which includes 10 guided meditation techniques and talks and the eBook Self Realization and a video by Steven S. Sadleir for $27.97. The next or intermediate level is called The Enlightenment Series and it includes an assortment of different kinds of meditations as well as several live course recordings, a dozen in all, plus a photo library, video message and eBook The Calling by Steven S. Sadleir for $37.97. The forth level or advanced course is called The Vedanta Series, which includes 10 talks and meditations on the nature of the self as well as over 20 graduate level class Satsangs a video series and copy of the eBook The Theory of Existence & the Science of Consciousness also by Steven S. Sadleir for $47.97.
Religions: The Self Awareness Institute also has a Course in World Religions based on Steven's Best-Selling book Looking for God. 14 lectures on Hinduism, yoga and gurus, Buddhism, Taoism & Confucianism, Judaism & The Old Testament, Christianity overview, Christianity sects, Islam, ancient wisdom and traditions, new age teachings and more. Over 200 groups and teachers are explained. This course comes with a copy of the eBook Looking for God by Steven S. Sadleir for $57.97. The Christ Enlightened Course delves into what's in the Dead Sea Scrolls, the Torah, the Kabbalah, the Aramaic Bible, the Apocrypha, letters by the Apostolic Fathers, the Gnostic writings, Mithran cult, Semitic churches, Council of Nicea and more. This includes 8 lectures and copy of the eBook Christ Enlightened, the Lost Teachings of Jesus Unveiled $37.97.
Self-Improvement & Professional: SAI brings spiritual principals into material benefits through two more distance learning programs: Success Strategies for Teens & Adults provides some basic tools that can make all the difference in living successfully, including building self-confidence, learning how to communicate effectively, plan, manage money, develop meaningful relationships and be happy. This includes 6 lectures you can replay and 3 bonus Self-Empowerment Meditations for $37.97. The Manifestation Vortex & Enlightened Leadership Training is a "Best Of" compilation of talks and trainings Steven has conducted for banks and billionaires. This course includes 10 lectures and a video mini-series for $37.97. All these courses are available at the website, and Steven's books are available on Amazon.