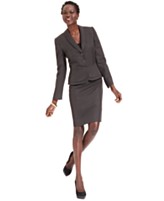 (PRWEB) May 05, 2013
Wholesale Nigeria business CloseoutExplosion.com has released a video that provides practical information and business guidance for entrepreneurs looking to learn how to open a store in Nigeria. The profit potential for a Nigerian retail establishment is very high, whether in the city of Lagos, Abuja, Port Harcourt, Benin City, Kano, Enugu, or Ikeja. Nigerians are highly fashion conscious and enjoy wearing fashionable clothing by American and European designers such Tahari, Jones New York, Coach, Kenneth Cole, Guess, Hugo Boss, and Kasper. Since there is a highly developed banking sector, there are many men and women who wear office suits as part of their professional attire requirements, thereby creating a further demand for clothing shops that can supply them with high quality work wear.
"As a wholesale exporter who has dealt personally with many Nigerian boutique owners, importers, wholesalers, home based sellers, and distributors, I can confirm that there is a sizable demand for brand name apparel in this West African marketplace. The potential of the retail sector can be seen by the success of shopping malls such as the Tinapa Shopping Complex, Dunes Center, Kenuj O2 Mall, Silverbird Galleria Abuja, Grand Towers Properties, and the Genesis Centre. There are also many established wholesale markets which serve the retail sector such as the Nsukka Main Market, New Gariki Market Enugu, Ochanja Market, International Electronics Market, Anambra International Market, Ladipo Market, Kwari Market, Kofar Ruwa Market, and the Dawanau Market," said Donny Lowy, who suppliers traders with Tahari suits, Jones New York dresses, Guess handbags, and BCBG shoes.
"In addition to discussing how to start a business in Nigeria, I also offers tips, strategies, and resources for African business people looking to import and shop for wholesale goods from the United States, including from the New York Fashion District," added Donny, whose closeout warehouse is located minutes away from the Manhattan showrooms. "Being located immediately outside of NYC allows me to save on the cost of rent, and pass on the savings to my customers, through my being able to offer my brand name products at below wholesale prices in NY."
The video discusses important steps in opening a business in this bustling African market, such as how to research your customer base, submitting your business name for registration to the Corporate Affairs Commission, incorporating through the Federal Board of the Inland Revenue Service, how to utilize of the services of a licensed commercial broker, tips for securing the best location for your store, and marketing tips to promote your business, including Facebook. You can also contact the CEO of Closeout Explosion for further guidance, such as a list of shipping companies that deliver on a door to door basis, such as Express Air Freight, Corporate Messengers, and Impex. The CloseoutExplosion.com liquidation website is hosted by WholesaleCentral.com