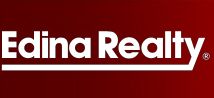 I wanted to create something that buyers can count on
Andover, MN (PRWEB) May 06, 2013
Many buyers wish to take advantage of the several great down payment assistance programs available in this real estate market, but finding the best one can be difficult. Kris Lindahl of Edina Realty will host a seminar later this week of which he will discuss with buyers what resources they can use to make the search easier.
In addition to giving buyers general tips and strategies for choosing the right program, Lindahl will also demonstrate the new Minnesota Down Payment Assistance website that he created. "I wanted to create something that buyers can count on," the experienced agent said.
The website allows buyers to enter a few pieces of information and receive a real-time email listing the programs they may be eligible for. "This gets the search down to a more manageable level," Lindahl said.
Lindahl's many years of on-the-ground experience has made him a trusted voice in all things real estate. He was recently awarded the Chairman's Award, the highest honor an Edina Realty agent can receive, for excellence in sales, sales volume, and customer service.
Call Kris and his team now for more information at (763) 634-5895 and visit the Minnesota Down Payment Assistance website to get started today!