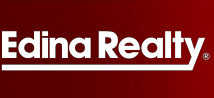 In this real estate market buyers deserve better tools
Richfield, MN (PRWEB) May 06, 2013
Kris Lindahl of Edina Realty will host a seminar later this week at which he will demonstrate a new resource that promises to alleviate some stress for buyers. The initial online search for homes can be a frustrating experience for a lot of buyers in this real estate market.
"In this real estate market buyers deserve better tools," Lindahl said, and continued,"For this reason I created the Minnesota Buyer Search website." The website allows buyers to fill out a short form regarding what they're looking for in a home and receive a real-time email within minutes.
The email will include a customized search criteria built by Lindahl and a hyperlink to all homes matching that criteria. Once the buyer expresses interest in a home the Lindahl team makes it a priority to get them to the property before it is sold. "We want buyers to be confident in their search," Lindahl said.
After the demonstration Lindahl will hold a Q&A session during which he will answer any personalized or general real estate questions.
Call Kris now for more information at 763-280-8498 and visit the Minnesota Buyer Search website now to get started.