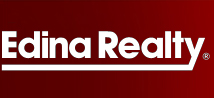 A common problem in this real estate market is that homes listed online will a lot of the times already be sold
Robbinsdale, MN (PRWEB) May 06, 2013
Edina Realty's Kris Lindahl believes he has the tools that buyers need to be confident in their homes search. At a seminar later this week, Lindahl will demonstrate the Minnesota Buyer Search website that promises to give buyers who use it an advantage over those who don't .
The website allows buyers to fill out a short form regarding what they're looking for in a home and receive a real-time email from Lindahl that includes a customized search criteria. Also in the email will be a hyperlink to all homes matching that criteria.
"A common problem in this real estate market is that homes listed online will a lot of the times already be sold," Lindahl said, and continued,"This creates a lot of frustration for buyers calling on these homes."
When the buyer is interested in a home the Kris Lindahl team will make it a priority to get them to the property before it is sold. Following the presentation, Lindahl will also take questions from the crowd regarding any personalized or general real estate questions.
Call Kris now for more information at 763-280-8498 and visit the Minnesota Buyer Search website now to get started.