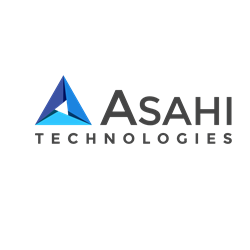 With Adobe SiteCatalyst we deliver critical insights to help our clients effectively measure and optimize their offerings for improved online success.
New York (PRWEB) May 06, 2013
Adobe SiteCatalyst is an industry leading solution that provides marketers with strategic, real-time intelligence about online strategies and marketing initiatives. The data processing and reporting platform helps to discover the most profitable paths through a web site, determine where visitors are dropping off, and identify other critical success metrics for internet marketing campaigns. Built with industry-leading Omniture technology for online business optimization, SiteCatalyst enables better strategic decisions based on multichannel data sources, as well as immediate operational decisions driven by real-time web analysis data.
By leveraging SiteCatalyst, businesses render guidance to online teams and executives, to improve conversion rates. This conversion can be related to lead generation, additional product purchases or simply getting visitors to view more pages to collect more advertising revenue. By collecting, manipulating and interpreting the data using SiteCatalyst, merchants can identify trends that increase conversions, leading to augmented revenue. However, to identify these potential sources of revenue, organizations need to know how to use SiteCatalyst, to effectively integrate into their existing systems. And to help businesses successfully deploy the renowned web analytics tool, the New York based firm has launched SiteCatalyst web analytics services in New York.
Designed to meet the dynamic demands of an online business, SiteCatalyst offers businesses the following advantages

Instantaneous data to make timely decisions
A quick picture of the key performance indicators of online efforts in a reader
friendly dashboard

Automatic alerts whenever a KPI moves to a risky or impressive level
One place to measure, analyze and optimize all online and multi-channel initiatives
At Asahi Technologies, the SiteCatalyst developers appreciate the core functioning of the web analytics platform, leverage its capabilities to the highest level, and deliver top class customization and data interpretation. The firm offers comprehensive services ranging from from setup to configuration on the website, to funnel analysis, advanced segmentation, and effective optimization of intelligence reporting.
Speaking about the launch of the services, Mr.Vinod Subbaiah, the CEO and founder said, "Our rich experience in data auditing, implementation, reporting, and analysis of Omniture's web analytics products enables our clients to take real time decisions which are critical for their business. With Adobe SiteCatalyst we deliver critical insights to help our clients effectively measure and optimize their offerings for improved online success."
To help businesses know more about SiteCatayst development services, Asahi Technologies provide a free online consultation to clients letting them understand their development options.
About Asahi Technologies
Asahi Technologies is a New York based web design and development firm that provides software consulting and Web solutions to small and medium level businesses all across North America. Asahi Technologies specializes in responsive design, cloud computing, online marketing, mobile application development and open source technologies. Under the leadership of Mr. Vinod Subbaiah, who himself started his career as a software programmer, Asahi Technologies' team comprises of experienced software professionals having extensive knowledge of technology with B2C and B2B operations. The firm's headquarters is located in New York City, NY.