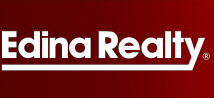 I'm happy to say that I've created a resource that will give buyers the confidence they need
Rogers, MN (PRWEB) May 06, 2013
When buyers begin their online homes search they can run into several challenges. "I want to take the stress out of the homes search process," Lindahl said. At a seminar later this week, Kris will teach buyers what they can do to make sure their initial online homes search is a success.
"I'm happy to say that I've created a resource that will give buyers the confidence they need," Lindahl said. The Minnesota Buyer Search website is that resource. Buyers visiting the website can fill out a short form regarding what they desire in a home. Once the form is submitted the buyer will receive a real-time email from Lindahl.
The email includes a customized search criteria and a hyperlink to all homes matching that criteria. "This is a great way for buyers to get a head of the game," Lindahl said. Many buyers find themselves calling on homes that turn out to be already sold. This website, Lindahl promises, will reduce the chances of that happening.
Call Kris now for more information at 763-280-8498 and visit the Minnesota Buyer Search website now to get started.