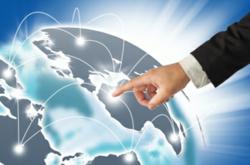 Basically, it takes the signal and splits its power to provide coverage over the same area as a single tower would, but with reduced total power and improved reliability
Charlotte, NC (PRWEB) May 06, 2013
Harris Communications is a leader in the design and installation of cellular enhancement systems and in-building wireless communication solutions. Harris Communications has recently completed the installation of an in-building Distributed Antenna System (DAS) at the corporate headquarters of SPX Corp. in Ballantyne Corporate Place, Charlotte, NC. The mission-critical nature of this installation allows first responders during an emergency to have clear radio communications throughout the building.
First responders, including fire, police and emergency medical services, are typically challenged by not being able to effectively use their radios in large buildings such as Ballantyne Corporate Place where SPX Corp. is located. Indoor DAS helps resolve this problem by re-purposing the cellular signal.
Jim McEwen, VP of National Sales for Harris Communications, says, "Basically, it takes the signal and splits its power to provide coverage over the same area as a single tower would, but with reduced total power and improved reliability. In case of an emergency, first responders do not have to rely on fire phones. Their radio communications will allow them to stay in touch with their teammates and be in better control of the situation, thus preventing harm to occupants of the building. We installed the DAS system at SPX Corp. headquarters with antennas above the ceiling grid. This keeps the aesthetic appeal of their offices intact while helping to maintain greater public safety in an emergency."
Harris Communications designed a Two Way Signal Booster System to ensure that fire, police and emergency medical services will be able to communicate effectively and stay in constant communication throughout the building. This public safety DAS offers distinct advantages over fire phones that are hardwired at certain points in the building. Fire phones are bright red and hinder the aesthetic goals of the developer. More importantly, they do not provide the ubiquitous coverage that is so essential during an emergency situation.
To further improve cellular communications within their offices, SPX Corp. has the option to install a cellular repeater at this facility in the future. With the required infrastructure already in place due to the DAS installation, the cost to add a repeater will be minimal. An amplifier will be added at the head end next to the public safety amplifier to provide cellular services.
About Harris Communications
For more than ten years, Harris Communications has been providing reliable in-building, wireless solutions for businesses, hospitals, universities and institutions. We consult with our clients to design the best solutions to fit – and grow with – their needs. We offer superior products like signal boosters and cellular or wireless repeaters for cell phones. We provide a turnkey solution to in-building cellular and wireless enhancement needs. For more information about indoor DAS and other cellular enhancement solutions, please visit http://www.harriscommunications.net or call us at 803-325-1717.
About SPX
Based in Charlotte, North Carolina, SPX Corporation is a global Fortune 500 multi-industry manufacturing leader with over $5 billion in annual revenue, operations in more than 35 countries and over 15,000 employees. The company's highly-specialized, engineered products and technologies are concentrated in Flow Technology and energy infrastructure. The company's products include food processing systems for the food and beverage industry, power transformers for utility companies, and cooling systems for power plants. For more information, please visit http://www.spx.com.