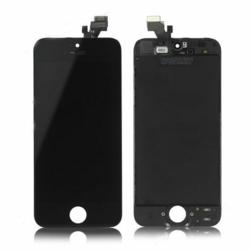 Quality more important than others
New York (PRWEB) May 14, 2013
Phonelcdwholesale.com, known for its fast shipping and quality control, now announces its iPhone 5 screen replacement services. Until now, most business has spurred from its iPhone 4s screen replacement service. But the company has confidence that its new iPhone 5 screen replacement service will boost sales even more.
Phonelcdwholesale.com is up against stiff competition from other professional trading platforms that consumers have learned to trust. However, the company is confident that they can gain similar momentum with its own customer base. Unlike the others, Phonelcdwholesale.com sells articles without MOQ, so buying one piece and five pieces are the same price. Additionally, store owners can import all iPhone, iPad and iPod repair parts in one parcel from http://www.phonelcdwholesale.com, instead of many separate parcels from competitors.
Fast shipping is also a huge advantage for Phonelcdwholesale.com.
"We send all orders in 24 hours because we already have all items in stock, which is different from some competing websites," said owner Kale Xiao.
"Some websites have zero stock in what they sell to consumers and some show lead time of 3 to 5 days. In these cases, orders will be postponed due to uncertainties like article shortages or supplier delays. Order delays mean customers can't collect their phone on time and leads to customer dissatisfaction."
Xiao says that using his service, customers in the USA will receive orders in 2 days and customers in Europe will receive orders in 3 days.
Quality in its iPhone 5 screen replacement service is a priority for Phonelcdwholesale.com. The company performs repairs on all iPhone 5's, many of which have screens from China – original, OEM original and copies. The company checks screen quality for the following issues:
-LCD display color (no yellow and green)
-Dead screen pixels
-Dusty screens
-Digitizer problems
Phonelcdwholesale.com sells about 250 kinds of parts for iPhones, iPads and iPods, though 75 percent of the parts are for the iPhone.
"We will add more iPad parts – like iPad mini and iPad4 parts – to our website soon," said Xiao.