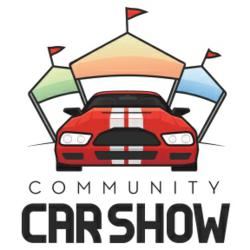 Bentonville, AR (PRWEB) May 08, 2013
If you own a luxury vehicle, classic car, super fast hot rod or have an inventory of high performance vehicles, sign up for the Community Car Show today. The Community Car Show is looking for car enthusiasts, novices and everyone in between to join them this June at a car show near you. Shows will take place in Alabama, Arkansas, Florida, Georgia, Mississippi, Missouri, South Carolina and Texas.
This special event, sponsored by Castrol Motor Oil, Hertz Rent-a-Car and Dr. Pepper and hosted by The Community Car Show, is a great chance for car dealers, collectors and owners to showcase their inventory to thousands of happy shoppers at one time. The cost of a space is $5.00 per vehicle.
"The Community Car Show hosts some of the best car shows in the country on the parking lots of America's favorite stores," explains Matt Fifer, partner of Store of the Community. "We are excited that our car shows will bring car dealers and collectors to the masses."
Dealerships, car clubs, and all other car owners who register their vehicles will be eligible to win multiple prizes; including a trophy, $500 Walmart gift cards and a week's car rental from Hertz Rent-a-Center. Attendees will be able to use a special smartphone app to vote for the "best in show" and the winner will be awarded the coveted Show Favorite trophy. This is not a car sale but a car show and everyone is welcome to join the fun.
Locations, event times and those looking to showcase their cars at the event, can find more information by visiting http://www.communitycarshow.com or calling (479) 802-4569.
About Community Car Show
Community Car Show organizes fun, free car shows in partnership with major retailers and top consumer brands. Our unique combination of community connections provides a win-win-win event:

affordable, high attendance venues for dealerships, car clubs, and collectors
extra traffic and excitement for brand sponsors, plus long-lasting loyalty-building connections with consumers
free, fun events for families in communities across the country