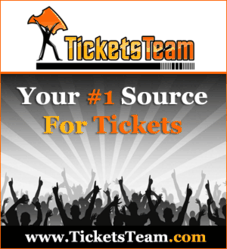 One of America's most iconic bands The Eagles tour begins in Louisville, and then stretches across the United States and Canada. 'History Of The Eagles' tour tickets are available to purchase at TicketsTeam.com.
Louisville, KY (PRWEB) May 06, 2013
First leg of the 'History Of The Eagles' tour begins in Louisville, KY with stops to come in another 9 cities during this month, including Philadelphia, Washington and Pittsburgh. The guys plan on performing songs from throughout their career along with selections from their own solo catalogs. The Eagles tour tickets are available at TicketsTeam.com.
The tour will continue in early September, starting with 2 concerts in Vancouver, and then stretches across Canada including Edmonton, Calgary and Winnipeg. Last stops of the 'History Of The Eagles' tour are scheduled in Minneapolis, Chicago and Detroit.
Original guitarist Bernie Leadon would reunite with the band for their 2013 tour. Joe Walsh stated, "Bernie's brilliant, I never really got a chance to play with him, but we've been in contact. We see him from time to time, and I'm really glad he's coming because it's going to take the show up a notch, and I'm really looking forward to playing with him, finally."
Another group member Don Henley said the tour "could very well be our last... We're gonna include at least one former band member in this tour and kinda go back to the roots, and how we created some of these songs. We're gonna break it down to the fundamentals and then take it up to where it is now." That's the big reason why fans are in a hurry to purchase The Eagles tour tickets as soon as possible.
The Eagles are one of the world's best-selling bands of all time, having sold over 150 million records, including 42 million copies of their Greatest Hits (1971–1975) and 32 million copies of Hotel California. They are the fifth-highest-selling music act and highest-selling American band in US history.