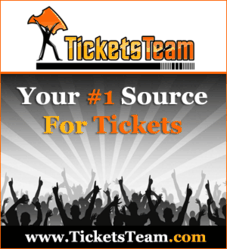 Black Sabbath's tour stretches across the USA with numerous stops to come in Florida, California and more. Black Sabbath tour tickets are available to buy online at TicketsTeam.com.
Houston, TX (PRWEB) May 07, 2013
Launching July 25 in Houston, TX, the Black Sabbath's first tour of the continent since 2005 will include concerts in Philadelphia, Boston, Chicago, San Francisco and other major cities. Featuring 18 stops in the USA and couple gigs in Canada, the tour ends September 3, 2013 in Los Angeles, CA. Black Sabbath tour tickets are available for sale now at TicketsTeam.com.
The Black Sabbath reunion tour will support band's nineteenth studio album titled '13'. It will be the first studio album since Forbidden (1995), and first studio recording with original singer Ozzy Osbourne and bassist Geezer Butler since the live album Reunion (1998). The new album is set to be released on 10 June 2013 in Europe and 11 June 2013 in North America.
Black Sabbath are cited as pioneers of heavy metal. Rolling Stone magazine ranked them among the 100 greatest artists of all time. The band sold over 15 million records in the United States and over 70 million records worldwide. Black Sabbath were inducted into the UK Music Hall of Fame in 2005 and the Rock and Roll Hall of Fame in 2006.
Last month Black Sabbath commenced their first Australia/New Zealand tour in 40 years. "Black Sabbath brought together fans young and old…in horn-throwing, fist-pumping fashion…[Ozzy] jumped and stomped about the stage with passion and energy to burn. Could he still cut it? Yes, he could…Black Sabbath's spark lit up the arena.", New Zealand Herald described. North American fans know what to expect, so they order Black Sabbath tour tickets without waiting for the last day.