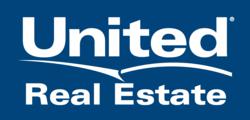 I feel extremely proud to be a part of the United Real Estate Family because I know that this model is the future of real estate
Kansas City, Mo. (PRWEB) May 07, 2013
United Real Estate has sold its first franchise which opened Wednesday, May 1 in Kansas City, Mo. Pat and Marta Grace, formerly of Grace Realty, are the new owners of the international firm's first franchise, which will serve the Missouri side of the Greater Kansas City Metropolitan Area. Their office is located at 511 Delaware Street, Suite B in Kansas City, Mo.
When United Real Estate Chief Executive Officer Dan Duffy first approached the Graces about franchising with the company, Marta, owner and managing broker of United Real Estate – Kansas City, said she knew immediately she wanted in.
"Dan called what United offered a 'disruptive model' of real estate and I feel that it has been a long time coming," said Marta. "Being in the business since 2000, I've found that agents work too hard for their commissions to have to give such a large portion of it to a broker."
United Real Estate offers a franchise solution that provides a full-service solution to both brokers and agents, but will also introduce a small flat-fee payment structure that eliminates the cumbersome royalty fee and high monthly fees that most traditional franchisors charge in urban America.
"What drew me to United Real Estate is the technology," Marta said. "It offers everything that I as a small company could not afford to create or provide for my agents. I feel extremely proud to be a part of the United Real Estate Family because I know that this model is the future of real estate."
The international firm plans to extend its franchises to real estate brokers in select urban markets. These brokers will operate their companies as branded United Real Estate offices in protected territories.
"United Real Estate is implementing its aggressive growth plan through franchising," Duffy said. "Our policy granting protected territories to franchise owners offers a one-of-a-kind opportunity to brokers located in urban markets nationwide."
"The strong growth in our company-owned operations is proof that United's business model works, and we are excited to have Pat and Marta open our first franchise office in Kansas City," said Peter Giese president of United Real Estate. "Our one-of-a-kind franchise offering – that includes our trusted brand, state-of the art technology, marketing and training solutions for agents with no royalty fees – will give all of our United brokers and agents a distinct competitive advantage in their local markets."
For more information about United Real Estate – Kansas, call 816-456-1842 or visit JoinUnitedRealEstateKansasCity.com. To learn more about United Real Estate's franchise offering, visit UnitedRealEstateFranchise.com.
A Closer Look at United Real Estate
Launched on January 1, 2011, United Real Estate has been successful in establishing rapid growth real estate companies in five of the largest metropolitan areas in the United States. United Real Estate now operates company-owned real estate brokerages in the metropolitan cities of Dallas, Houston, Chicago, Philadelphia and Washington D.C. Each of these offices has been recognized as being among the fastest growing real estate companies in their individual markets. United Real Estate was recently highlighted in one of the real estate industries most respected publications, the Swanepoel TRENDS Report for 2013, as a "frontrunner" in rolling out the real estate office of the future. The United Real Estate system is currently being rolled out nationwide through a comprehensive franchise solution for real estate brokers in urban markets.