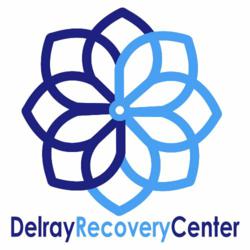 We offer women-oriented programs in a relaxed environment using the same combination of holistic, alternative and traditional therapies.
Delray Beach, FL (PRWEB) May 08, 2013
Delray Recovery Center recognizes the unique needs of every individual that enters its facility, and it is addressing the unique needs of women in recovery with the introduction of its new programs for women. Men and women can both fall under the control of drugs and alcohol or suffer from a variety of disorders, but the two genders express distinct differences in other areas of their recovery.
"Our women-oriented treatment programs first and foremost address the unique needs of women in recovery," said Delray Recovery Center Chief Operations Officer Doug Petri. "Women may have different issues that contributed to addiction as well as different physical, mental and spiritual consequences of that addiction."
The Substance Abuse and Mental Health Services Administration underscores the importance of gender-responsive treatment for women, which foremost features a safe environment where women are able to speak freely among other women and a supportive staff. SAMHSA points out various gender-specific differences that include women's lower rates of incarceration and higher rates of employment after undergoing a treatment program.
Women also typically enjoy a stronger social network of support focusing on recovery. Women often have different relapse risks than men, with risks that include low self-worth in close relationships, severe childhood traumas that remain untreated, and a tougher time breaking off relationships with those who abuse alcohol and drugs.
Relationships may also be one a primary reason many women start abusing alcohol or drugs, while others do so due to stress or other issues that created a negative impact on their lives. SAMHSA says treatment for women needs to be handled a bit differently than treatment for me, with a fuller focus on the entire context of each woman's life to more fully understand the dynamics behind her addiction.
The National Institute on Drug Abuse further stresses how the most effective treatment takes gender as well as a person's myriad needs into account. These needs often go far beyond drug and alcohol abuse to include associated issues in the medical, social, vocational, psychological and legal arenas.
"We offer women-oriented programs in a relaxed environment using the same combination of holistic, alternative and traditional therapies that have a track record of success in all our programs," Petri said.
Located in Delray Beach, Florida, Delray Recovery Center offers individualized treatment programs for alcohol and drug addiction, eating disorders and co-occurring mental health issues. The center has long been providing a soothing environment while its certified staff designs programs that are comfortable, safe and unique to the individual, elements that can ultimately lead to success and a sustained life of recovery.