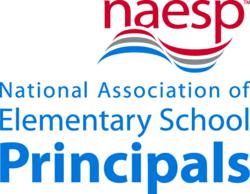 Alexandria, VA (PRWEB) May 06, 2013
The National Association of Elementary School Principals (NAESP) welcomes Mark J. White, principal of Hintgen Elementary School in La Crosse, Wisconsin, as the recently elected president-elect of NAESP's Board of Directors. Gail Connelly, NAESP's executive director, announced the results from the Association's headquarters in Alexandria, Virginia.
White, a member of NAESP since 1988 who has served on its board of directors since 2010, also has held memberships in the Association of Wisconsin School Administrators, the Association of La Crosse School Administrators, and ASCD.
"Each day principals have the tremendous opportunity to influence the future and make a positive difference in the lives of our students," White said. "I see this position as NAESP president-elect similarly; it is the opportunity of a lifetime and an honor. Therefore, it will be my mission to do all I can to make a positive difference for elementary and middle school principals and their students."
In NAESP Zone elections, the following individuals were elected to the board of directors: A. Blaine Hawley, principal of Red Pump School in Bel Air, Maryland, will represent Zone 3 principals in the District of Columbia, Maryland, Ohio, Virginia, and West Virginia. Brian K. Partin, principal of Thomas Jefferson Elementary School in Kingsport, Tennessee, will represent Zone 4 principals in Alabama, Florida, Georgia, Mississippi, North Carolina, South Carolina, Tennessee, Puerto Rico, and the Virgin Islands. Eric S. Cardwell, principal of Besser Elementary School in Alpena, Michigan, will represent Zone 6 principals in Iowa, Michigan, and Wisconsin.
The NAESP Board of Directors recently appointed David N. Wick, principal of Columbia Falls Junior High in Columbia Falls, Montana, as the new Director at Large, Middle Level.
New board members will begin three-year terms on July 1. The current president-elect, Nancy Flatt Meador, who is principal of Madison Middle School in Madison, Tennessee, will begin her tenure as NAESP president on July 1 and White will assume the office of president one year later.
###
Established in 1921, the National Association of Elementary School Principals (NAESP) is the leading national association representing elementary and middle school principals in the United States, Canada, and overseas. NAESP supports principals as the primary catalysts for creating lasting foundations for learning in their commitment to all children through policy development, advocacy, and resources for effective instructional leadership. The association seeks to advance the principals' profession at the national level and address issues in pre-K-3 alignment, principal preparation and evaluation, and building the capacity of new principals. NAESP honors principals through its National Distinguished Principals program and administers a variety of professional services, including the National Mentor Certification program for principals.