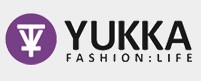 stylish streetwear is about conveying attitude and confidence – with the top two accessory tips we've outlined, anyone will be well on their way to mastering the effortlessly cool urban look
(PRWEB UK) 7 May 2013
Founded in 2003, Yukka is now ten years old – they have successfully become one of the UK's leading independent retailers of the hottest, most exclusive product when it comes to urban and streetwear fashion. Carrying most of the top brands of this genre such as Crooks & Castles, Ecko Unltd, Raw Blue Urban, Adidas Originals and Supra Shoes to name but a few, this online outlet have consistently kept their finger firmly on the pulse when it comes to edgy uber-cool.
Yukka understand that urban fashion is about knowing both the right brands and clarifying individual style preference – whether tastes lie with pioneering US hip-hop labels or the trendiest European and best of British flavours. Mastering 'cool fashion' is also about knowing how to throw an outfit together so that it achieves an effortless yet personalised flair.
With this in mind, Yukka offers the fashion-conscious two top tips for accessorising urban clothing:
Trendy Crooks
Fly crooks (or 'sneakers' as they call them in the US) are an absolute must to complete any trendy urban look. A key tip that Yukka advise is that hip street fashion entails always being fresh, innovative and slightly daring – crooks are an important reflection of this, so people should be discerning and choose from the top footwear brands. Prime examples include DC Shoes, LRG Clothing and Raw Blue Urban. Another tip practised by those-in-the-know to keep things fresh is to buy several sets of shoe laces so they can be changed to slightly alter the look of the crooks.
Cool Caps
Another crucial addition to any streetwear enthusiast's wardrobe, if not arguably the most popular, is the right cap – styles span fitted, flexifit, snapback and more. Yukka suggest people own at least three different caps to mix and match with their outfits, plus choose from the hottest brands such as Crooks & Castles, King Apparel, 10 Deep, The Hundreds, DGK and City Hunter. A further tip is that it's key to know how to wear a cap when it comes to urban clothing flair. The two main options that celebrities wear are to pull the cap way down to fit the head fairly tightly and shade the eyes, or to turn the cap slightly to the side while keeping the brim straight (the latter is currently a highly fashionable trend).
Yukka founder, Robby Sur, concluded: "While many people don't have the time to keep up with the hottest brands and trends, if people shop with a respected online urban fashion specialist they cannot fail to buy the most 'In' clothing and accessories, all at one convenient place. Another important point to make is that stylish streetwear is about conveying attitude and confidence – with the top two accessory tips we've outlined, anyone will be well on their way to mastering the effortlessly cool urban look."