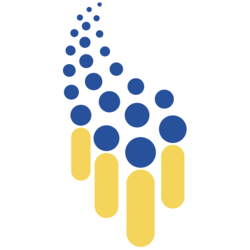 Marina del Rey, CA (PRWEB) May 07, 2013
In addition to releasing the white paper "Linking Human Capital to Business Performance", HCMI is launching its 2nd Human Capital Financial Statements (HCF$™) Benchmarking Survey. This unique survey definitively measures Workforce Productivity and Return on People, providing insights never before available to organizations, including peer to peer and world class productivity benchmarks by industry.
The fact that traditional financial statements still contain little or no human capital information makes it nearly impossible to benchmark an organization's productivity and talent management effectiveness. With the fast pace of business and ever-changing technology, it is critical for companies to hire smart, effective employees to be able to compete globally, so understanding and quantifying human capital is critical for success and future growth.
The Human Capital Financial Statements (HCF$™) Benchmarking Survey provides a definitive set of benchmarks to measure, report and optimize a company's human capital. With HCF$™, a company's workforce, currently treated only as an expense, can finally be quantified and reported for what it is: a critical factor in the success of any organization.
Some of the key workforce questions the Survey will help answer are:
1. How does our workforce productivity compare to peers and world class companies?
2. Do we have the right number of employees?
3. How does our workforce structure compare to peers?
4. What is the marginal return of $1.00 invested in the workforce?
5. Is productivity increasing or decreasing?
There is no cost to participate in the survey. It takes approximately 30 minutes to complete and in exchange for participation, survey participants will receive:
1. A personalized benchmark report by industry that includes world-class companies
2. Productivity benchmarks plus more than a dozen other critical human capital metrics
3. A summarized version of the Human Capital Financial Statements (HCF$™)
4. Definitive workforce ROI and productivity results
5. The Total Cost of Workforce for your organization, benchmarked by industry
"HCMI's Human Capital Financial Statements (HCF$™) represent the endpoint HR has been searching for to standardize measurement and enable comparison of human capital performance across industry, and geography," states Dr. Jac Fitz-enz, CEO, Human Capital Source; and known as the "father" of workforce analytics.
About HCMI
The Human Capital Management Institute was founded on the belief that organizations can, and must, find better ways of measuring their investments in human capital. We strive to fundamentally change the way organizations make decisions about their workforce, and our vision of the future is one in which human capital measurement and information is as integral to business decision making as financial information is today. Serving global clients, HCMI delivers advanced workforce intelligence training, assessments, consulting, and the world's most advanced analytics and workforce planning modeling tools.