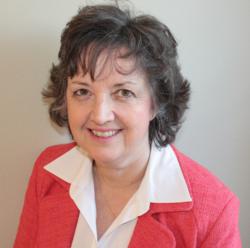 "MRC provides a wide range of specialized services, programs and housing for seniors. A gift in honor of your mother is an investment in kindness to another."
Anne Davis, VP Philanthropy for MRC
The Woodlands, TX (PRWEB) May 08, 2013
The Methodist Retirement Communities Foundation has created a unique way to honor Mom this Mother's Day. Financial donations made in a mother's honor can help provide care for an elderly mother who has outlived her financial resources. Donations may be made in memory of a mother, grandmother or other significant persons to help seniors who can no longer afford their care. To make an online donation, visit http://www.MyMRCFoundation.org. Donations may also be made by telephone at 281-210-0139; or by mail to 1440 Lake Front Circle, Suite 110, The Woodlands, Texas, 77380-3607.
"In the face of healthcare reform, which will reduce Medicaid funding, it is even more important for us to raise money to support Texas seniors. Approximately 70 percent of seniors in Texas nursing homes have exhausted their nest egg. This year, the gap between the cost to provide care and reimbursements will be close to 17 percent. Donations to the MRC Foundation will help us fill that gap for our residents who have become unable to pay," said Anne Davis, Vice President of Philanthropy for MRC Foundation.
The MRC Foundation supports the financial needs of the Methodist Retirement Communities (MRC), a Texas-based non-profit organization with retirement communities located in Lufkin, Texarkana, Bryan/College Station, Huntsville, and one under development in League City.
In 2013, MRC will provide housing, support services and skilled nursing care to more than 1,000 senior men and women at a cost of nearly $1 million in excess of revenues. The non-profit organization serves people of all faiths through a variety of living arrangements, including independent living, assisted living, memory support, skilled nursing, and home health services. The MRC Foundation Benevolent Fund benefits current MRC residents who are unable to live independently and can no longer afford the cost of their care.
"The biggest fear among our residents is not being able to afford the care they need," said Davis. "Our residents are never asked to leave for financial reasons. This year alone, across our four communities, the MRC Foundation will provide financial support to 10 percent of our resident population."
Davis said the funding gap threatens to grow even wider in the future, as more people live longer and as the incidence of Alzheimer's and other forms of memory loss increase the cost of care.
Alzheimer's disease is the fastest-growing disease in the developed world, with nearly one-in-eight adults over 65 affected in the U.S. alone, according to the Alzheimer's Association.
MRC CEO Ron Jennette calls memory support "a top priority for the entire MRC system," which currently operates specialized memory support units at its Cornerstone community in Texarkana; Creekside in Huntsville; Crestview in Bryan; and PineCrest in Lufkin. MRC plans to expand the service to a fifth location by 2015 as part of a planned new community in League City.
"Regardless of the need, our focus is to inspire and serve," Jennette says. "It's not about buildings, but about people living life to their fullest."
"MRC does so much to help seniors in Texas," said Davis. "MRC provides a wide range of specialized services, programs and housing for seniors. A gift in honor of your mother is an investment in kindness to another."
Gifts may be designated to provide benevolent care for those who cannot afford it. Donors may also choose to support specialized care for memory residents, or building projects that will allow MRC to serve more seniors in more communities in Texas.
For more information, or to make a donation online, visit http://www.MyMRCFoundation.org, or call Anne Davis at 281-210-0139.
About Methodist Retirement Communities (MRC)
MRC is a not-for-profit, service ministry that enjoys a volunteer affiliation with the Texas Conference of the United Methodist Church. MRC has provided senior housing and health care services in Texas for over 50 years. MRC communities welcome residents of all faiths and beliefs. Most MRC campuses are full-service retirement communities that provide a wide array of housing options for seniors. Additional information on MRC is available at http://www.mrcaff.org.