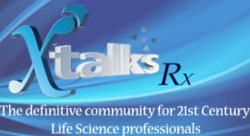 Toronto, Canada (PRWEB) May 09, 2013
Recent advances in next-generation sequencing technologies are revolutionizing the way human disease is defined, providing avenues to develop novel, individualized therapies that target the genomic underpinnings of a patient's condition. No disease has been more directly impacted by this than cancer, which is fundamentally a disorder of acquired somatic alterations.
Dr. Jameel Shah, Principal Scientist and Group Leader of Oncology at Eurofins Panlabs will speak about the Integration of High-Content Cell Line Profiling and Univariate Genomics Analysis to Discover and Prioritize Predictive Biomarkers in Oncology. Several examples will be discussed in this webinar to illustrate the predictive power of this approach to identify biomarkers of response.
Co-speaker DR. Jonathan Crane, Senior Scientist of Oncology and Cell Biology at Eurofins Panlabs will discuss High-content Live-cell Imaging Analysis of Therapeutic Monoclonal Antibody Binding and Potency Across 240 Genomically Defined Cancer Cell Lines. This presentation will describe the high-throughput parallelization of quantitative, comparative therapeutic antibody binding measurements and drug response profiling data by new high-content imaging.
A Q&A with the audience will follow the main presentation.
For more information about this event or to register, visit:
http://www.xtalks.com/OncoPanel-cell-line-profiling-and-imaging-analysis.ashx
Xtalks, powered by Honeycomb Worldwide Inc., is a leading provider of educational webinars to the global Life Sciences community. Every year thousands of industry practitioners turn to Xtalks for access to quality content. Xtalks helps Life Science professionals stay current with industry developments, trends and regulations. Xtalks webinars also provide perspectives on key issues from top industry thought leaders and service providers.
To learn more about Xtalks visit http://xtalks.com/ContactUs.ashx
Contact:
Karen Lim (416) 977-6555 ext 227
clientservices(at)xtalks(dot)com