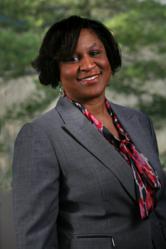 San Antonio, TX (PRWEB) May 07, 2013
On May 8, 2013, Sybil Randolph, PHR, a leading compliance and diversity expert at Berkshire Associates, a human resource consulting and technology firm that assists companies in building their ideal, balanced workforce, will examine what compliance professionals can expect when it comes to the new census data and affirmative action planning in her 2013 American Association for Affirmative Action Conference presentation: "New Census Data and AA Compliance—Understanding the Impact."
During the 2010 Census, human resource professionals and compliance officers were surprised to see the census collection tool did not solicit occupation and EEO information. Almost immediately, professionals were concerned about the absence of occupation-related questions, and wondered how data would be collected for affirmative action plans. Then the news was released, explaining the questions would be included in the American Community Survey (ACS). What does this really mean?
Sybil's informative seminar will introduce participants to the ACS, its role, its frequency, the types of questions asked on the survey, and how the information is used. Attendees will also learn the impact it will have on their affirmative action planning, and changes they may need to make to their HRIS systems.
For media inquiries, please contact Lauren Collinson at 800.882.8904 ext. 1307.
About Sybil Randolph: With over fifteen years of active human resource experience, Sybil Randolph, PHR, serves as a Managing Human Resource Consultant at Berkshire Associates Inc. Sybil has emerged as a leading compliance expert in the industry, providing companies with unmatched AA/EEO services in the areas of affirmative action, diversity, adverse impact, compensation, applicant management, and workforce planning. Sybil regularly speaks at industry meetings and events, including the Society for Human Resource Management (SHRM) Workplace Diversity Conference, and the SHRM Annual Conference.
About Berkshire: Berkshire Associates is a human resource consulting and technology firm specializing in helping companies build the ideal, balanced workforce. As an industry leader, Berkshire provides the latest tools and services for applicant management, compensation management, affirmative action, workforce planning, diversity, and professional training. For 30 years, Berkshire has serviced the nation's most recognizable companies; and as a result has mastered providing clients with cost-effective solutions to everyday human resource challenges.
About AAAA: Founded in 1974, the American Association for Affirmative Action (AAAA) is an association of professionals managing affirmative action, equal opportunity, diversity, and other human resource programs. AAAA promotes understanding and advocacy of affirmative action to enhance access and equality in employment, economic, and educational opportunities.