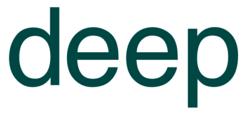 We're excited to welcome two new innovative thinkers to deep. Their insights will help us provide clients a crucial extra edge over competitors.
Springfield, Mo. (PRWEB) May 14, 2013
Deep advertising agency today announced two new additions to its persuasive advertising team. Public Relations Coordinator Bethany Bell and Senior Art Director Emily Johnson are bringing their valuable experience and proven skill sets to deep, further expanding the company's PR and food branding capabilities. As Partner Valeri Lea addressed, deep has continued growing in recent months: "Our growth strategy is to continually evolve in both talent and capacity to serve our clients, while never hiring just for the sake of growth. Bethany and Emily are both innovative thinkers who bring considerable value to our team."
Bethany Bell has had a successful history in public relations, and she is eager to bring her skills to deep. Previously, she has effectively managed social media campaigns and organized a variety of engagements and events that helped her company catch the attention of publications such as The Huffington Post, Epicurious and Food & Wine. Her knowledge and approach are sure to help deep's clients gain a strong foothold in the food service market. "Interactive marketing through social media is an important and endlessly fun skill to have, and I'm happy to bring my expertise to deep and join such a brilliant team," Bell said.
Emily Johnson comes to deep with a wealth of persuasive advertising experiences. Emily is a Miami Ad School graduate who earned her advertising stripes on the global scene. Before joining deep, Johnson served as art director at several ad agencies including two firms in Sydney, Australia. Her successful history in advertising has captured attention in recent years, as she was awarded inclusion on 417 Magazine's "20 Under 30 in 2012" list and Springfield Business Journal's "40 Under 40 in 2013" list.
Asked what brought her to deep, Johnson said, "I pursued this position because, like me, the other creatives here are passionate about advertising. Deep's successful track record in marketing food service caught my attention, and I'm excited about working with the many talented people behind the scenes who help make deep—and the brands we represent—so successful."
With the addition of Bell and Johnson, deep's advertising team strengthens its food branding and interactive marketing capabilities. "We are so excited to welcome both Bethany and Emily to deep. Their insights will help us provide clients a crucial extra edge over competitors," Lea concluded.
Deep
Part of the Marlin Network, deep is a 100% employee-owned food branding agency known for innovative campaigns and breakthrough design. Founded in 2005, deep has a successful history of designing and implementing original and appealing campaigns for its clients. Marlin Network consists of deep, Marlin Network Consulting, Alchemedia Project, FoodIQ and STARAwards. In 2010 and 2011, The Marlin Network was included in Inc Magazine's list of America's Fastest Growing companies, and they remain the number one purchaser of food service media. For more information, visit deepgroup.com or follow them on Twitter, Facebook, Flickr and the b!eep blog.