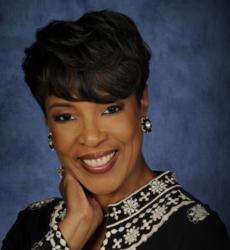 While you can prepare for some of the unexpected, the unexpected is still unexpected and your financial plan will need to adjust. That's what makes financial literacy so important
Sugarland, TX (PRWEB) May 06, 2013
A recent study by Mahnaz Mahdavi, director of the Center for Women and Financial Independence at Smith College, revealed that the mean financial literacy test score for women with at least a bachelor's degree is just 47%. Considering that the majority of American women are now breadwinners in their households, this number is startling.
According to a recent survey conducted by Prudential Financial, 53 percent of women surveyed were the primary breadwinners in their households. This includes single, married, and divorced women. With women earning more, it is important they continuously educate themselves financially and learn to prepare for the future.
"Whether single or married, it's important that women not only learn about maintaining and growing finances, but continue to educate themselves financially. Financial planning is essential for long-term viability and security, but it's not a one-hit deal. Your needs and priorities are going to change throughout your life. Your income will change, you'll decide to have another child, you might experience a sudden loss of income, you might encounter a long-term illness. While you can prepare for some of the unexpected, the unexpected is still unexpected and your financial plan will need to adjust. That's what makes financial literacy so important," says Carla Cargle, financial expert, author, and founder of Genesis One Wealth Builders.
Considering that women still outlive men by five to ten years, financial literacy becomes even more important. Women are far more likely to live alone and be responsible for their own finances at some point in their lives than men are, whether that's due to death, divorce, or some other reason. Throw in the fact that two-thirds of long-term care claims are by women and financial planning becomes crucial to preparing for that cost.
"With Mother's Day right around the corner, there has never been a better time to stress the importance of financial education. The role of women has changed in society. They are more likely to work, the income gap is becoming smaller, and as of lately they are more likely to be primary breadwinners. But whether single or married, primary breadwinner or stay-at-home mom, women should continually engage in financial education," says Cargle.
Cargle's new book, The Financial Truth: The Road to Wealth Begins with You, provides a blueprint for individual's to evaluate their finances and make a financial plan moving forward. It offers invaluable tips and guidance for those who need to know more about their finances.
"My book makes it easy to get financial advice and create a solid plan for your financial future. It's written in a way that makes it easy to follow no matter what your level of financial literacy may be. I also firmly believe that financial success is different for every person and depends on your priorities in life. It's not all about making the most money possible, but more about how to create financial stability based on your life goals and priorities. It's a great Mother's Day gift – either for yourself or the mother in your life," says Cargle.
About Carla Cargle
Carla, a Financial Expert, Author and Professional Speaker, has committed her life to economically and financially empower the community. She is a graduate of Hampton University in Hampton, VA. She has been a practicing professionally since 1992. In 2002, Carla founded Genesis One Wealth Builders, a Financial Firm with an emphasis on Retirement Planning and Corporate Financial Education Training.
As an Advocate for Economic and Financial Empowerment across the country, Carla is a frequently featured television and radio guest throughout the United States, and has been featured in national publications.Carla serves as a featured Financial Contributor for Houston's major television networks. She has served as a Judge for the Miller Coors Urban Entrepreneurial Business Plan Contest since 2008.
Carla is the author of "The Financial Truth" ™ book series and the National Urban League's nationally acclaimed Economic Empowerment program entitled, "Know Your Money". Programs written and taught by Carla have impacted over 1 Million Americans since the year 2002.
Carla hosted the internationally applauded internet talk radio show; "The Financial Truth with Carla Cargle" on the VoiceAmerica network in 2007 reaching listeners around the world.
Carla is a member of the National Association of Insurance and Financial Advisors where she has served on the Board of Directors, Houston chapter. In addition Carla has been a qualifying member of the Million Dollar Round Table. She is featured in the 2007 inaugural edition of Who's Who in Black Houston. Carla is celebrated with awards and honors throughout her community.