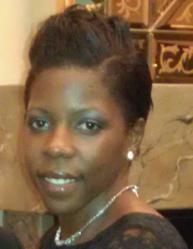 (PRWEB) May 07, 2013
The first meeting of the newly created Maryland Financial Education & Capability Commission will be held Friday, May 10, 2013 at the Maryland Department of Housing and Community Development in Crownsville, MD. Andrews Federal Credit Union Community Outreach Coordinator Melissa Gardner, CCUFC, will serve as the credit union representative. Gardner, appointed by Governor Martin O'Malley to the Commission last October, fills the lone credit union seat. Senator Katherine Klausmeier (District 8 –Baltimore County) and Delegate Dana Stein (District 11 – Baltimore County) serve as co-chairpersons for the Commission.
The Commission's task is to improve the financial education and capability of residents of the state by monitoring the implementation of public and private initiatives, by making recommendations on the coordination of financial education and capability efforts across state agencies, and by submitting reports on its findings.
"I'm excited to be appointed to the only credit union seat available on the commission," says Melissa Gardner, Andrews Federal Community Outreach Coordinator. "Andrews Federal has had a financial education department since 2005 and we, along with other credit unions in the state, continue to see financial education as an important part of our service to our members."
About Andrews Federal Credit Union
Andrews Federal Credit Union was founded in 1948 to serve the needs of military and civilian personnel by providing a vast array of financial products and services. With over $900 million in assets, Andrews Federal has grown to serve more than 100,000 members in the District of Columbia, Joint Base Andrews (MD), Joint Base McGuire-Dix-Lakehurst (NJ), and military installations in central Germany, Belgium, and the Netherlands. In addition, the Credit Union serves as a financial partner with many select employee groups in Maryland, the District of Columbia, and New Jersey.