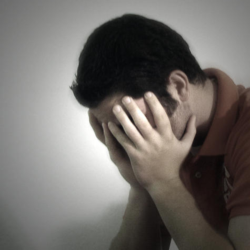 Sydney, Australia (PRWEB) May 07, 2013
Counselling Sydney, like many others in the counselling field, expresses concern about the latest edition of the Diagnostic and Statistical Manual of Mental Disorders, to be released in May by the American Psychiatric Association. The manual, also called DSM-5, made statements that many fear may confuse grief and serious depression.
As Director of Associated Counsellors and Psychologist's Joanna Fishman explains, previously the DSM-5 left grief out of the list of two-week symptoms that might indicate depression. But the upcoming issue removes the cautionary note telling professionals that for two months after the loss of a loved one, a counsellor should take care in making a depression diagnosis for two months. An expression of suicidal thoughts would be the only exception to this.
However, the new DSM-5 did not mention the "bereavement exclusion," Fishman says, which has many counsellors concerned that some in the field may overdiagnose depression. In the two months following a traumatic event like the death of a spouse, close parent, or child, grief may so deep that it is mistaken for depression, many in the field feel.
"Everyone experiences grief at some time in their lives but every response to grief will be different," Fishman says. "Some people need longer to recover and may benefit from professional support to help repair from their loss. It is, however, a dangerous assumption to lump grief in with depression - an assumption which undermines the very normal reaction to death or loss, which is grief, and which risks the imposition of inappropriate pharmaceutical or psychotherapeutic interventions in the treatment of grief."
Professionals like Fishman believe it's important that manuals like the DSM-5 make a clear differentiation between grief and major depression, especially since the treatment of depression often involves medication. Medication for depression has side effects, which may only compound the grieving patient's symptoms. Additionally, patients may be prescribed medication unnecessarily.
Dr. David Kupfer recently explained the change to the press, stating that the panel was concerned cases of depression might be missed in the weeks following someone's loss. He stated that if someone's grief is interrupting someone's daily life, the panel didn't want it to be dismissed as something the patient will eventually "get over."
But professionals in the field are concerned grief—a temporary condition—will be mistaken as a disorder when it isn't. The symptoms can be very similar to depression, professionals note, so it's important to differentiate between the two.
Longtime professionals already know to differentiate bereavement. Associated Counsellors and Psychologists provides grief counselling services to help those who have lost a loved one cope with their grief. While some people are able to recover from loss within weeks, Associated Counsellors and Psychologists has seen some who are still suffering bereavement years after the loss. For more information about grief and bereavement, visit their website at http://www.counsellingsydney.com.au/grief-bereavement.
Associated Counsellors and Psychologists is one of the top providers of counselling services in Sydney. With more than ten locations, Associated Counsellors and Psychologists provides relationship therapy and counselling to couples and individuals throughout the greater Sydney area. For more information about Associated Counsellors and Psycholists' cognitive behavioral therapy services, visit http://www.counsellingsydney.com.au/CBT-cognitive-behavioural-therapy-psychologist.