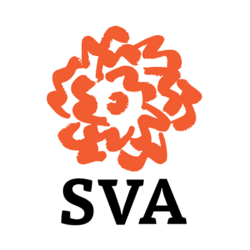 "...Everything people were learning in class [at U.C. Berkeley]—whether it was in physics, English, political science or history or biology—was coming to life in front of your eyes on campus."
New York, NY (PRWEB) May 06, 2013
School of Visual Arts announced today that distinguished journalist and cultural critic Greil Marcus has accepted the College's invitation to speak at this year's commencement exercises. The event takes place on Thursday, May 9, 2013, 1pm, at Radio City Music Hall, 1260 Avenue of the Americas, New York City. The ceremony is a ticketed event and open to students and invited guests only. It will be streamed live via a webcast at http://www.sva.edu/commencement.
Greil Marcus, author of the highly acclaimed book Mystery Train: Images of America in Rock 'n' Roll Music (1975), first began writing criticism in 1968 at Rolling Stone, where he remains a contributing editor. He has since written as a music, film, television, and literary columnist for City (San Francisco), Politicks, Artforum, Creem, The Village Voice, Salon, New West/California, Interview, The New York Times, Esquire, City Pages (Minneapolis) and The Believer, where his "Real Life Rock Top 10" column appears regularly. His work has also appeared in Die Zeit, The London Review of Books, The Sunday Times of London, Another Room, and other publications.
A new Q&A with Mr. Marcus can be found at http://blog.sva.edu/2013/05/rolling-stones-greil-marcus-a-qa-with-svas-2013-commencement-speaker/.
Mr. Marcus' 1989 book Lipstick Traces: A Secret History of the 20th Century—a study of the hidden voices of counterculture in 1970s London, 1950s Paris, and Zurich and Berlin in the nineteen-teens—inspired a soundtrack album by Rough Trade and a theatrical adaptation by the Rude Mechanicals of Austin, Texas. His many other publications include Dead Elvis: A Chronicle of a Cultural Obsession (1991), The Dustbin of History (1995), The Old, Weird America: The World of Bob Dylan's Basement Tapes (1997), Double Trouble: Bill Clinton and Elvis Presley in a Land of No Alternatives (2000), The Shape of Things to Come: Prophecy and the American Voice (2006), and most recently The Doors: A Lifetime of Listening to Five Mean Years (2011). He co-edited A New Literary History of America (2009) with Werner Sollors and The Rose and the Briar: Death, Love and Liberty in the American Ballad (2004) with Sean Wilentz.
Since 2000, Mr. Marcus has taught at Princeton, University of Minnesota, New York University, and most frequently at the New School and the University of California at Berkeley. He lives in Oakland, California.
Greil Marcus will join a distinguished group of leaders in the arts, humanities and public service who have spoken at SVA's commencement exercises in past years, including multimedia artist Laurie Anderson, playwrights Edward Albee and Tony Kushner, historian Robert A. Caro, Governor Mario Cuomo, biologist Dr. Gerald Edelman, opera singer Ronan Tynan and actor B.D. Wong as well as New York Times columnists Maureen Dowd, Nicholas Kristof and Frank Rich.
SVA President David Rhodes will confer BFA, MAT, MFA and MPS degrees on more than 1,100 degree candidates in SVA's 2013 graduation class at the commencement exercises.
School of Visual Arts is a comprehensive college of art and design offering the degree of Bachelor of Fine Arts in advertising; animation; cartooning; computer art, computer animation and visual effects; film and video; fine arts; graphic design; illustration; interior design; photography; and visual and critical studies; the degree of Master of Fine Arts in art criticism and writing; art practice; computer art; design; design criticism; design for social innovation; fine arts; illustration as visual essay; interaction design; photography, video and related media; products of design; social documentary film; and visual narrative (beginning summer 2013); the degree of Master of Professional Studies in art therapy; branding; digital photography; fashion photography; and live action short film; the degree of Master of Arts in critical theory and the arts; and the degree of Master of Arts in Teaching in art education.
With over 6,000 students and 1,100 faculty members, SVA represents one of the largest and most influential creative communities in the world. SVA counts some of the world's most acclaimed artists among its more than 27,000 alumni. Many thousands of them constitute the core of the cultural capital of the world, New York City, while thousands of others can be found throughout the U.S. and in over thirty countries. Some notable alumni include: fine artists Inka Essenhigh, Rodney Alan Greenblat, Keith Haring, Suzanne McClelland, Elizabeth Peyton, Alexis Rockman, Kenny Scharf, Gary Simmons and Sarah Sze; photographers Guy Aroch, Renée Cox, Justine Kurland and Lorna Simpson. Others include Paul Davis, principal, Paul Davis Studio; Sal DeVito, creative director, DeVito/Verdi; Pete Hamill, author and journalist; Patrick McDonnell, creator, Mutts comic strip; Bill Plympton, Academy-Award nominee, Guard Dog; Bryan Singer, director, X-Men, Usual Suspects; Carlos Saldanha, director, Ice Age: The Meltdown and Rio; Harris Savides, cinematographer, Zodiac and Milk.
School of Visual Arts has been a leader in the education of artists, designers, and creative professionals for more than six decades. With a faculty of distinguished working professionals, dynamic curriculum, and an emphasis on critical thinking, SVA is a catalyst for innovation and social responsibility. Comprised of more than 6,000 students at its Manhattan campus and 35,000 alumni in 100 countries, SVA also represents one of the most influential artistic communities in the world. For information about the College's 31 undergraduate and graduate degree programs, visit sva.edu.
# # #