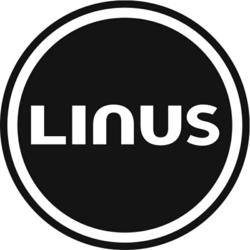 What Delaware did is so admirable and should be something other states model themselves after...
Bohemia, NY (PRWEB) May 07, 2013
On May 7, city bike designer, Linus Bike, offered their congratulations to Delaware for being honored as the most bike-friendly state east of the Mississippi River and 5th overall in the United States at the Walkable, Bikeable Summit held at Biggs Museum in Dover on May 1st.
According to the Washington Post, "multiple organizations have worked together in the First State in recent years to make the state more bicycle- and pedestrian-friendly. In 2010, Delaware was ranked the 31st most bike-friendly state and now trails only Minnesota, Colorado, Oregon and Washington."
Avid cyclist and secretary of Bike Delaware, Carol Ireland, says, "It's a tremendous tribute to the work that has been done in the state, and there has been a tremendous amount in the past few years."
In the state's 2012 budget, Gov. Jack Markell designated $13 million to make Delaware "more bikeable and walkable." The article states that Markell "charged the Departments of Transportation and Natural Resources and Environmental Control with connecting communities utilizing a system of trails and paths." The Capital City Trail in Dover opened last week.
Sally Embrey, a representative from Linus Bike, a city bike designing company, commends Delaware for making a valiant effort in promoting biking and healthy living amongst its residents. "What Delaware did is so admirable and should be something other states model themselves after. Biking has so many benefits; it promotes good physical health, creates a sense of community, and has positive effects on the environment as well. Delaware is off to a great start and we're hopeful this trend will continue to spread nationwide."
Linus Bike is a California-based bicycle manufacturer that specializes in creating vintage style city bikes and commuter bikes. Not simply a bicycle company, Linus Bike sells a complete line of accessories for the environmentally conscious and for those who have a fondness for European style bicycles and the great tradition of European cycling.
#####